Oscar-winning film director Danny Boyle delivered an inspiring talk and roundtable event with students from the School of Digital Arts (SODA) at Manchester Metropolitan University.
His talk on Friday (February 24) was the first in the SODA Talks series featuring key industry practitioners from across film, photography, animation, sound, games and XR.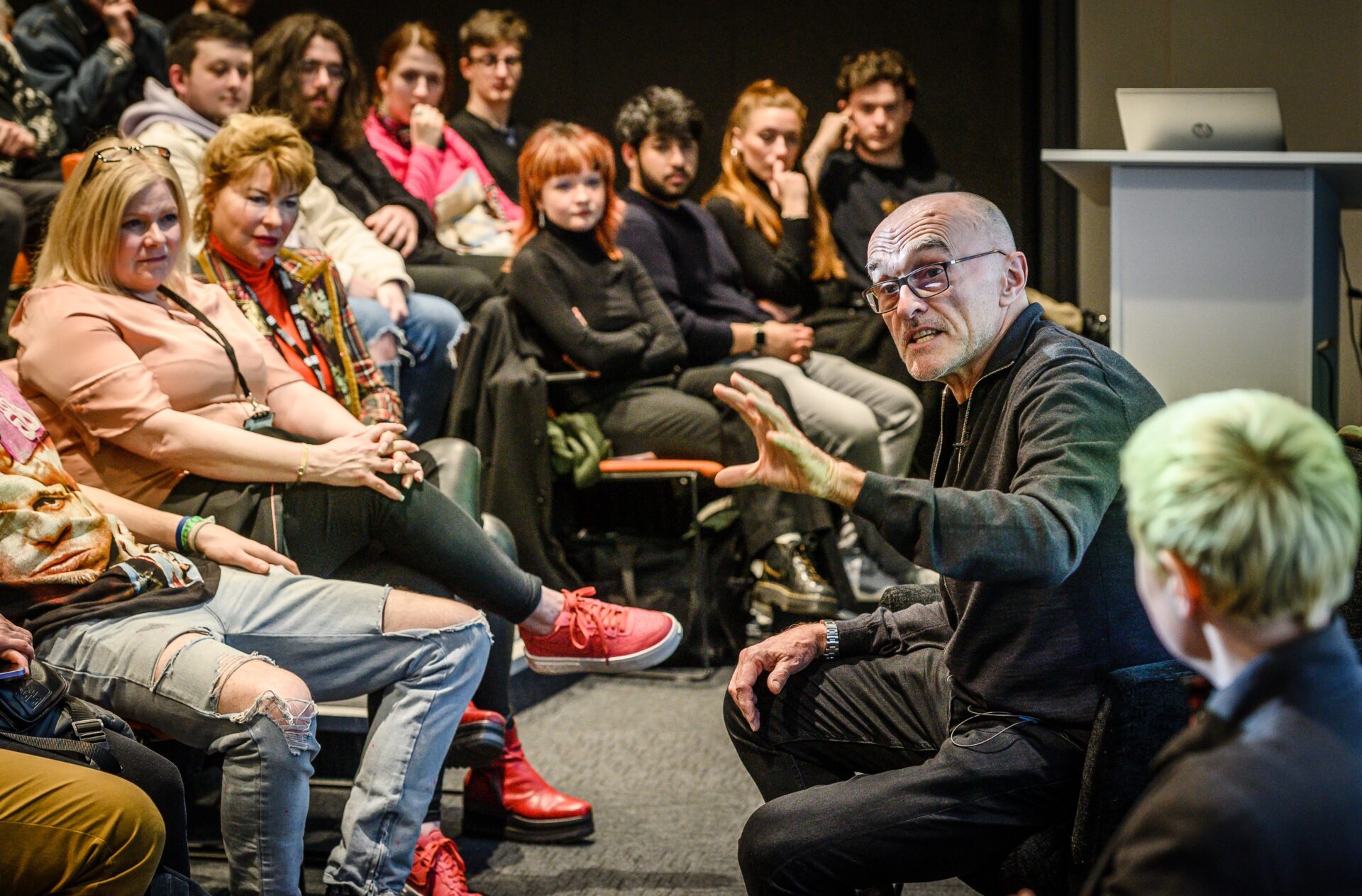 Boyle, director of iconic films including Slumdog Millionaire and Trainspotting, which celebrated its 27th anniversary last week, is the co-chair of SODA's Industry Advisory Board, alongside award-winning producer Nicola Schindler.
He delivered his talk to a packed SODA Cinema of around 80 students where he chatted about his career and working in the industry, as well as answering a range of questions from students.
The talk was also live streamed, and students could submit their questions to be answered live during the event.
Speaking after the event, Boyle said: "We've just done a session with the students, talking to them about the industry and about what they find inspiring, and it's wonderful to see all that hope and potential, it really is."
Ahead of the event, Boyle asked students to share some examples of what they find inspiring, from films to a particular work of art, which he responded to during his talk.
Following the talk, Boyle then chaired a roundtable with filmmaking students who were given the fantastic opportunity to speak with him individually and ask any questions they had.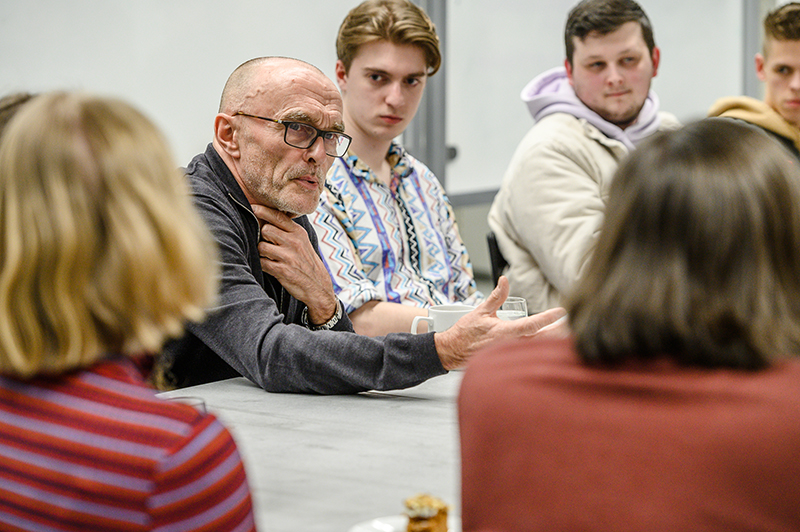 BA (Hons) Filmmaking student Sidney Kinzett, who attended the roundtable event, said: "He spoke to everyone on the same level and took time to respond to every question and individual. He seemed like one of your own in that way."
Jill Griffiths, Interim Head of SODA, said: "We were thrilled to welcome Danny Boyle back to launch our new SODA Talks series – Danny has been a champion of our students and what we can achieve at SODA since our inception.
"Students were able to hear first-hand about the film and TV industry from one of the world's most prominent directors; chatting one-to-one and really getting to know them, Danny was able to give both practical and inspirational advice. We're incredibly grateful for the impact Danny has, and continues to have, on our student community."
SODA, which was formally launched by Boyle at a special event last June, is a £35m investment into the next generation of creative content, offers industry-informed courses and state-of-the-art spaces equipped with the latest technologies.

Delivered in partnership with the Greater Manchester Combined Authority (GMCA) and Greater Manchester Local Enterprise (GM LEP), SODA promises a revolution in how we conceive the future of storytelling.
Speaking about the importance of SODA and the digital skills that are taught at the School, Boyle said: "I think it's a School of Digital Arts that's dedicated to storytelling and that storytelling comes out of technology, comes out of society, comes out of traditional art forms, but it specialises in making sure that storytelling is well done.
"And that gives the chance for people to really understand the industry and the industry is made up of storytellers in sort of whatever form it is, story is the backbone of everything."
Find out more SODA and its courses here.