Innovative programme devised with BBC, Magnetic North and other digital companies
The first Digital UX degree apprenticeship in the country has been launched by Manchester Metropolitan University's School of Digital Arts (SODA) – as part of an investment into the future of digital storytelling in the region.
Developed collaboratively with the BBC, Magnetic North and a wide variety of employers from different sectors, Manchester Metropolitan's Digital User Experience (UX) Degree Apprenticeship (DUXDA) programme is an innovative blend of higher education and work-based learning. It enables apprentices to earn while they are rapidly equipped with the necessary knowledge, skills and behaviours for a successful career in digital UX.
The four-year BSc Hons degree programme, which builds on the University's existing strengths in UX teaching and research, will involve analysing, designing and improving the experience that people have with digital products and services.
Apprentices will learn at Manchester Metropolitan alongside full-time paid roles at leading companies, including Co-op Digital, Barclays, Virgin Media, Apadmi, IBM and the Samaritans.
A £35m investment by Manchester Metropolitan, the Greater Manchester Combined Authority (GMCA) and the Greater Manchester Local Enterprise Partnership (GM LEP), SODA is a groundbreaking interdisciplinary school to support the urgent and growing demand for skilled workers in the region's creative digital and tech sector.
It welcomed its first apprentices this year – the first SODA programme to launch ahead of the new building officially opening its doors in September 2021.
Jill Griffiths, Deputy Head of SODA, said: "A degree apprenticeship cannot be just a degree nor just an apprenticeship. It is a unique opportunity to work differently, collaborating, co-designing and co-delivering programmes to fit a changing world. Digital UX, as an emerging multi-disciplinary field, embodies this approach, where people are placed at the heart of all the work we do. Together we produce creative content that is made in Manchester and experienced across the world."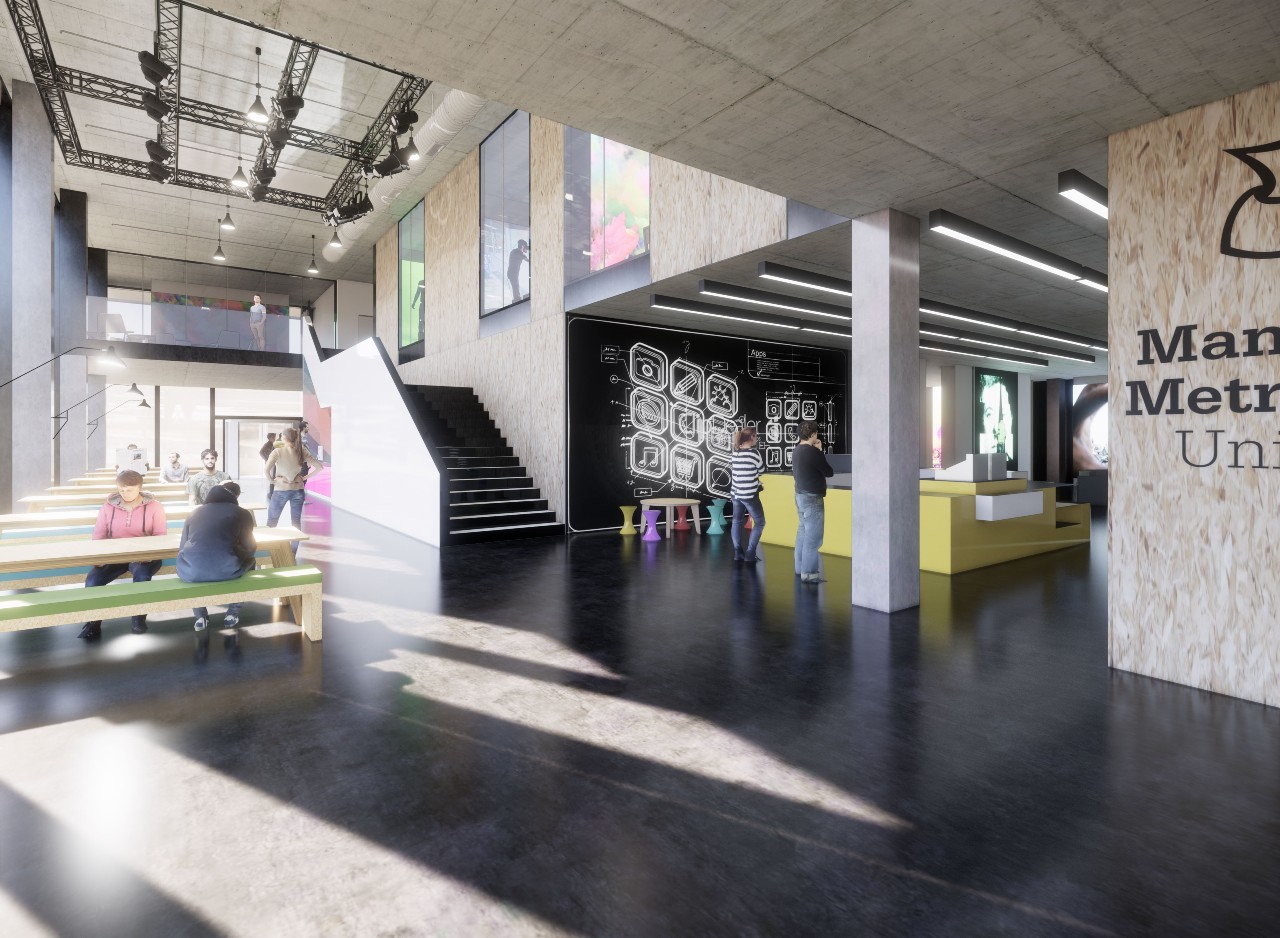 Marcus Duffy, Head of Design & UX at Apadmi, said: "Apadmi are delighted to have enrolled some of our design team on the first Digital UX Apprenticeship cohort. As a mobile-first digital agency, we're experiencing high demand and seeing significant growth. We've always been proud of our position as market-leaders – but it's a position driven by the people who work here and focusing on our employees' training is critical.
"This new programme from SODA at Manchester Metropolitan University is perfect. It enables us to develop our designers' UX skills and experience without taking them out of the business when we need them most."
Lou Cordwell, Co-chair of the GM Local Enterprise Partnership (LEP), said: "The GM LEP, in partnership with the GMCA, is proud to be backing SODA.
"The Greater Manchester Local Industrial Strategy identifies the digital, creative and media sectors as key pillars of a prosperous and productive economy. It is vital that companies from these sectors can access a digitally skilled workforce.
"This degree apprenticeship, which has been developed with input from leading employers and industry groups, will provide people with sought-after skills and enhance our city-region's digital economy."
Rachael Doyle, Digital UX Degree Apprentice and a manager at IBM, said: "I'm passionate about working with technology, people and design – which maps quite nicely to UX.
"Manchester Metropolitan was the first University I attended and I have fond memories of an innovative, inspiring and supportive culture – so was delighted to find that the UX Degree Apprenticeship was being taught there. I feel very lucky to be one of the first apprentices on this course and I'm very much looking forward to visiting SODA in person, when the current landscape allows.
"The virtual learning environment was so well designed that I was completely engaged throughout. The entire teaching and development faculty oozed passion and energy for this course, and it was clear that they couldn't wait to teach it this year."
3rd November 2020