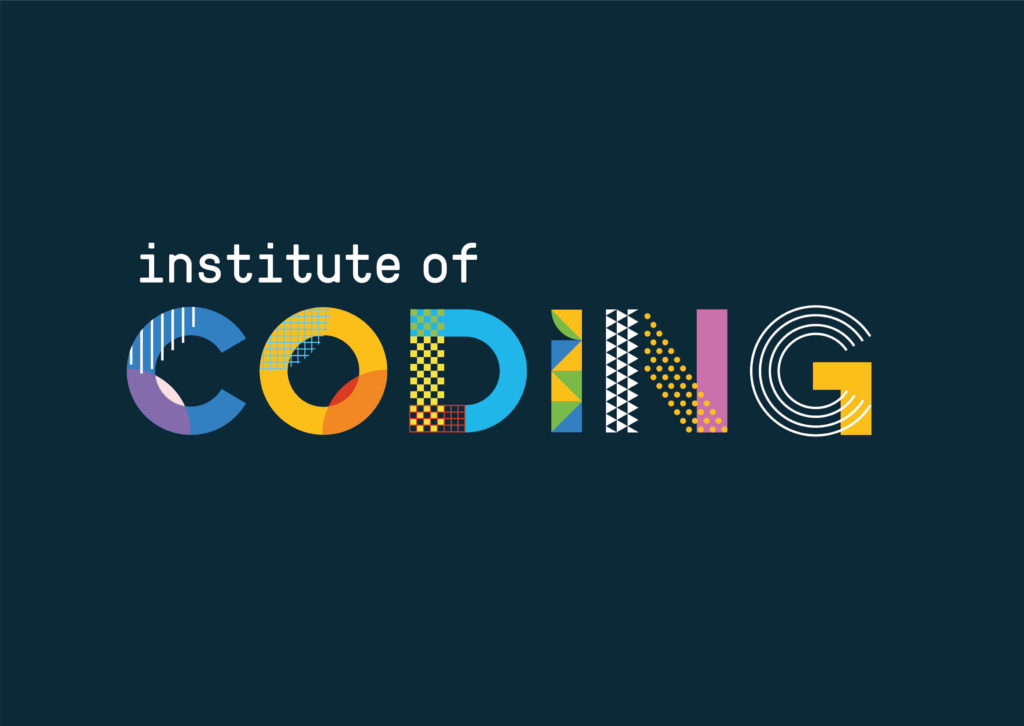 The Institute of Coding's first cohort of digital Skills Bootcamp students have graduated from Manchester Metropolitan University, re-entering the workforce with additional digital skills tailored to the needs of today's employers.
Manchester Metropolitan's digital Skills Bootcamp class is the first of 40 cohorts that will be graduating over the next four months from IoC member universities across the UK, having completed a programme of digital skills education.
The Institute of Coding (IoC) led Skills Bootcamp courses have been developed in collaboration with industry and universities to ensure that the skills being taught align with employer needs, helping to tackle the UK's digital skills gap.
The tech labour market in the UK has been one of the most prominent to rebound from the impact of the pandemic. The number of tech jobs available in the first half of 2021 surpassed that of pre-pandemic levels, with the number of advertised tech roles 42% higher in June 2021 than at the same time in 2019.
Developed by the Government as part of the Plan for Jobs, in partnership with employers, providers, and local authorities, the Skills Bootcamps have been supporting a larger and more diverse group of people, giving them the opportunity to build up their tech skills.
Recent research for the IoC conducted amongst full-time workers revealed the changing attitudes towards careers over the last two years. 70% of employed Britons are looking to switch careers, with 60% believing they would be more successful and/or perform better at work if they could upskill in digital or tech.
Oluseun Adeogun, a learner from Manchester Metropolitan's Skills Bootcamp in Digital said: "I've been on a career break for the last few years, looking after my family. I signed up to the Manchester Metropolitan Bootcamp as I wanted to get relevant, up-to-date and cutting-edge skills that would help restart my career, stand out during the recruitment process and then ultimately get a job. What was great about the course was that it didn't solely focus on the specific technological skill, but also included other elements of its application in the workplace, for example entrepreneurial soft skills, interpersonal skills and working in a team, which is ultimately what a role will involve."
Professor Rob Aspin, Chair of Extended Reality, Deputy Head of Department of Computing and Mathematics at Manchester Metropolitan University, said: "Our Skills Bootcamp in Digital focuses on the key skills we know are needed in the modern digital workplace, from technical aspects such as programming, databases and cyber security, through to the key employability skills we know employers are looking for, including digital marketing, business and entrepreneurship, and employability. As a local consortium delivering these bootcamps, spanning both academia and commercial training providers, we have put all our experience into this."
Skills Bootcamps
The University's new School of Digital Arts (SODA), Business School and Computing and Mathematics department have been delivering the 14-week programmes to help develop digital tech and business skills, in partnership with Manchester Digital, The Specialists Hub, and The Heroworx Institute.
The scheme builds on University initiatives such as SODA, its involvement in the Greater Manchester Cyber Foundry and Greater Manchester AI Foundry, helping regional small and medium-sized enterprises benefit from new technologies and opportunities, and its outstanding degree apprenticeships programme that provides training hand-in-hand with industry.
The IoC-led Skills Bootcamps are coordinated and delivered by a number of the 35 member universities of the IoC, a collaborative national consortium of industry, educators, and outreach providers led by the University of Bath that are working together to respond to the UK's digital skills gap through the delivery of employer-led digital skills education.