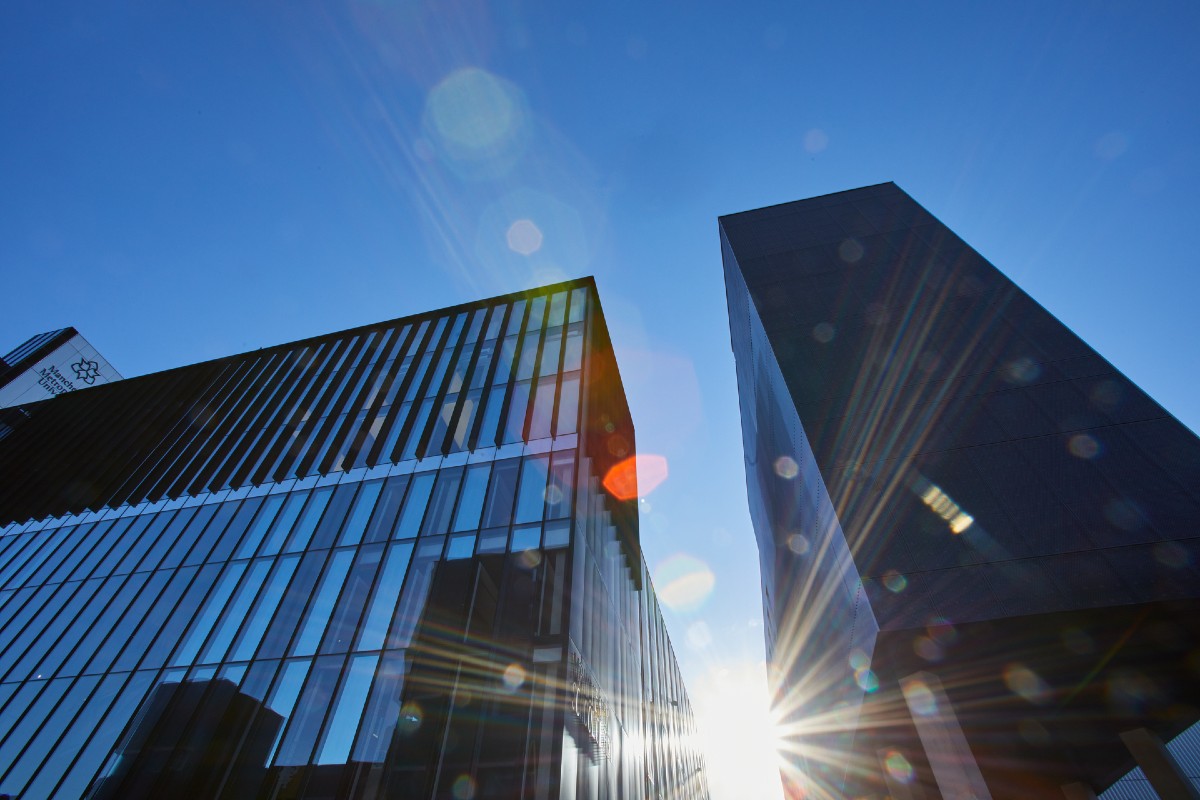 More than 500 global companies have a presence in the North, with over half in the North West
The digital and creative sector in the North continues to expand onto the global stage, according to a new report co-produced by the School of Digital Arts (SODA) at Manchester Metropolitan University.
The Global Reach Report, co-authored by academics from SODA and the digital media business Prolific North, reveals the enormous growth of the region's tech companies over the last seven years.
In 2014, research found that 250 global companies were operating in the North, employing more than 18,000 in the region. With the North experiencing significant expansion since then, that figure is now more than 500 organisations. Over half of the global companies listed have regional offices solely in the North West.
Findings underline the rationale for SODA, and Manchester Metropolitan and Greater Manchester Combined Authority's £35m investment into its workspaces, networks, teaching and research that will drive the next generation of creative content and help to plug the digital skills gap that could prevent the sector from expanding even further.
Having opened its door this year, SODA will produce 1,000 graduates annually with expertise in disciplines that span film, animation, UX design, photography, games design, AI and more, often working on live projects with industry partners.
Dr Kirsty Fairclough, Marsha Courneya and Sarah Walker from SODA formed the Global Reach Report research team.
Dr Fairclough, Reader at SODA, said: "It was a pleasure to be invited by Prolific North to collaborate on the Global Reach Report for 2021, which is a powerful statement that underlines the success of the North's continued expansion as a global tech and digital hub.
"In the space of just a few years, the number of global companies with a base here has doubled, generating huge economic benefits and ever-expanding employment opportunities.
"SODA will work hand-in-hand with industry to ensure that skilled graduates can stay in the region, plugging the digital skills gap and ensuring this sector continues to flourish in the years ahead."
The report, available to download now, shows the breakdown of regions and cities in which the North's global organisations are based, with insights on the North's biggest international employers. They cover sectors ranging from marketing, tech, ecommerce, cybersecurity, media and entertainment, broadcast and gaming, and the report particularly focuses on the growing specialism in AI.
The report includes some of the 250-plus media and digital businesses based at MediaCity in Salford, and the many others in technology and creative media production around Manchester that SODA will work hand-in-hand with, cementing the area's reputation as the fastest growing tech hub in Europe.
David Prior, Editor of Prolific North, said: "The Global Reach Report lays out in unprecedented detail the extent to which the Northern digital and creative sector has boomed over the last decade.
"The North is now a very real player on the world stage, and we're grateful to Dr Kirsty Fairclough and the team at Manchester Metropolitan University for underlining that fact with this in-depth and meticulously researched report."