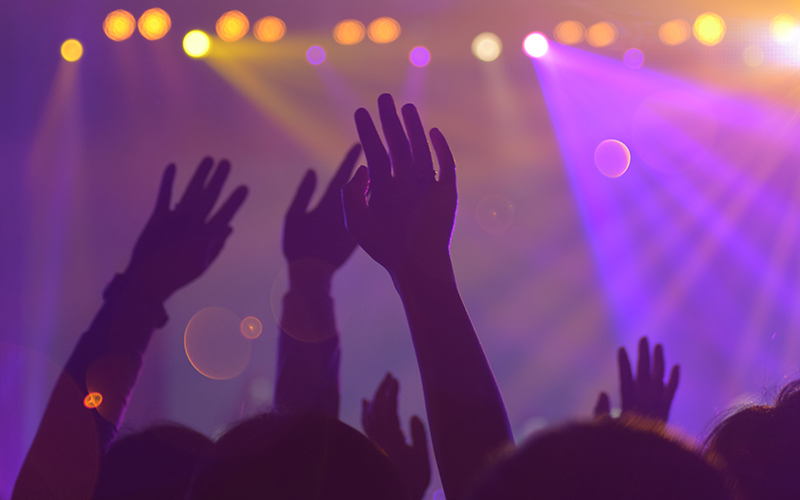 Dr Kirsty Fairclough and Jamie Birkett discuss how SODA is working with new technologies to create the next generation of audio experiences
Manchester's musical landscape needs little introduction – from the iconic Hacienda to bands that defined a generation to its thriving jazz, funk and soul scenes. Music is fully embedded into the city, so much so that it's often described as its beating heart.
Manchester's music scene continues to evolve encompassing a wide range of genres from soul, pop, funk to indie, electronica, classical and experimental music.
The School of Digital Arts (SODA), Manchester Metropolitan University's new £35m investment into the next generation of creative content, recently took part in The Future of Sound: Late, an event held at the Science and Industry Museum in Manchester which celebrated music and sound innovation in Manchester and explored what the future of Manchester's musical ecosystem might look like.
It took inspiration from the Science and Industry Museum's current exhibition Use Hearing Protection: Early Years of Factory Records exploring the innovation in Manchester's music scene, looking back at what Factory Records did to push the boundaries and achieve a global reach due to such innovation.
This boundary pushing approach defines SODA. Our research, teaching and engagement with the region's vibrant creative and cultural sectors will help to shape where Manchester's music is heading how it continues to develop and innovate, and how it utilises new technologies.
New audio technologies
At the event, academics from SODA's Music and Sound Design programme showcased some of the new audio technologies that can create immersive and interactive audio experiences.
One demonstration focussed on binaural recording, a method of recording sound that attempts to capture the soundscape in a 'realistic' manner by capturing the 3D spatial information that would normally be processed by the ear.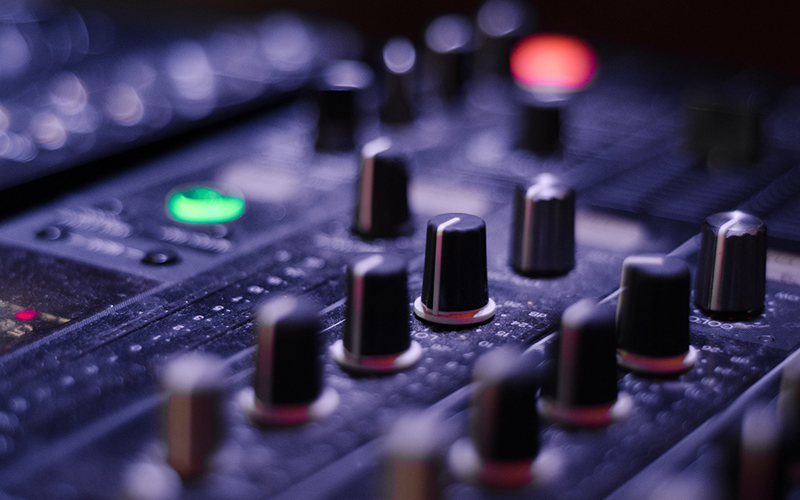 In this demonstration, a single participant wore headphones and sat facing away from a Binaural Head microphone, while another participant used different sound objects around the microphone such as bubble wrap and hair clippers. The result was a hyperreal sensation for the listener as the sounds being performed are amplified and appear very realistic.
The second technology demonstrated was Ambisonic recording, which is a way of capturing, processing and playing back sound in 360 degrees, offering a more realistic and immersive experience for the listener.
Using a VR Headset, participants see film and imagery but the sound they hear changes as they move their head around in different directions, offering a fully immersive experience in sound and vision.
Both Binaural and Ambisonic technologies have been in existence for a number of years but it's only now that they are being applied in areas such as sound for games and live music performances.
Interactive and immersive experiences
These demonstrations posed questions about music and sound in Manchester, where is it going and how these technologies will be utilised in future. By creating the next generation of content makers, SODA has a key role to play in what the future of music in Manchester might look like.
Through its research, SODA will explore the use of new audio technologies to inspire new ideas and help to shape Manchester music scene of the future. We understand that musicians may now compose music, or a soundscape for a game as well as for live performance. SODA is helping to bring together music and musicians but aligning them with new audio technologies. It's not just about composing music and sound to be listened to but how they can be used for different purposes from game art, to an immersive experience, or using sound for healing.
The Metaverse
The metaverse is a popular subject in the digital world at the moment and the rise of virtual immersive concerts where audiences can now attend a music concert within a game appears to be a growing area of entertainment. Earlier this year Ariana Grande partnered with gaming platform Fortnite to perform a virtual in-game concert where artists are hosted as avatars for players to watch. This raises all kinds of questions in terms of what this might mean for liveness and audience experience.
SODA is considering the implications of this kind of experience and researching into the metaverse, the digital spaces featuring digital representations of people, places, and objects.
With the prospect of more interactive and immersive experiences and exciting new technologies on the horizon, Manchester's music scene will continue to grow stronger than ever and SODA will be at the forefront in shaping what this might look like. Whether it's in the city's celebrated music venues, in a recording studio or wearing a VR headset in our bedrooms, it's clear that Manchester music is on course to continue to influence and shape.
by Dr Kirsty Fairclough, Reader in Screen Studies at the School of Digital Arts and Chair of Manchester Jazz Festival, and  Jamie Birkett, Lecturer in Music & Sound Design at the School of Digital Arts.