Manchester writer, artist and games developer joins School of Digital Arts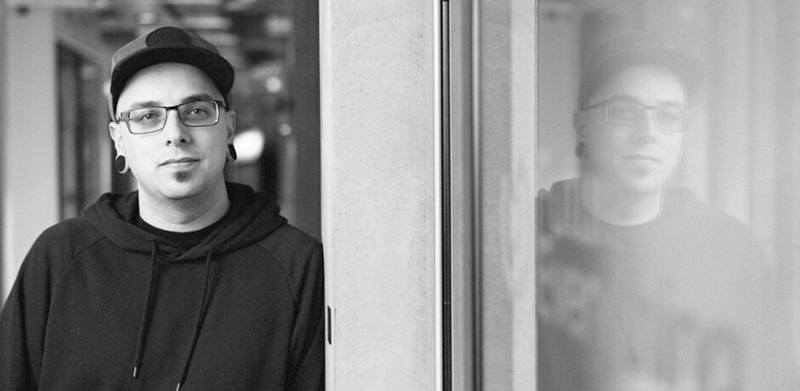 Award winning Manchester writer, artist and games developer Dan Hett has joined the School of Digital Arts (SODA) as Creative Technologist, a fellowship role created in partnership with HOME.
As Creative Technologist, Hett will work between SODA and HOME in a role which will also provide an opportunity to evolve his own digital practice.
This recent appointment is a welcome addition to SODA's growing expertise in creative technology, as the school supports the urgent and growing demand for skilled workers in the region's creative digital and tech sector.
Hett will support HOME's rethinking around the role of a contemporary arts centre in the context of the changing needs of Manchester and their audiences.
Hett said: "I am beyond excited to be accepted onto the fellowship and I'm looking forward to acting as a centre point between HOME and SODA. HOME has been genuinely instrumental in my career as a fiercely independent Northern digital artist over much of the last decade, and of course like many within Manchester's creative sector I've been watching SODA come together with keen interest.
"The fellowship presents a forward thinking and bold new approach from the two entities to nurture home grown talent. It offers a real chance to forge genuine long-term links between SODA and the creative industry and I can't wait to see how this develops."
Hett's career has seen him create work for a range of clients including Havas, the BBC, Sky, Tate and the Open Data Institute, with his artwork touring as far afield as Karachi, Seattle and Buenos Aires.
Hett is also Creative Director and founder of PASSENGER, an independent games studio who recently released their first large-scale work Closed Hands, an interactive fiction project exploring radicalisation, extremism and identity politics in the UK.
In 2021, Hett was awarded the prestigious New Media Writing Prize for his interactive story 'c ya laterrrr'. He is currently working on a games narrative-influenced science fiction novel Arc Boundary.
Hett has written extensively on technology and digital culture for The Guardian, The Observer, Rockpapershotgun and the BBC.
Professor Toby Heys, Head of SODA, said: "SODA is very excited about the appointment of Dan Hett as the new Creative Technologist working between HOME and SODA and we welcome the visionary thinking and doing that he will bring to the vibrant digital ecology in Manchester."
Dave Moutrey, Director and CEO of HOME, said: "Dan's work is innovative, creative and truly pushes the boundaries of art and fiction. I am looking forward to seeing what his fellowship brings and the ways that I am certain that he will challenge and inspire all of us at HOME."
23 September 2021