We have been inundated with fantastic digital artwork submissions for the inaugural See Yourself in SODA competition and – after much deliberation from our panel of judges – we're delighted to be able to announce the winning entries.
Nicole Mullan's video piece, Mass Surveillance was chosen as the overall winner, with Bolton School Boys Division coming in a close second with their photographic submission, Blackpool North. Joint third were Hpeghasan's design, Happiest Meal and Hannah Sophia Guerriero's painting, Marsden Moors.
You can browse these entries and many more in our Virtual Exhibition:
Thirty year old Nicole, originally from a small village in County Derry, incorporated a series of livestreams from chapels around Northern Ireland into her piece. She said:
'Being raised catholic played a huge part in this work, as my experience of religion has notably shaped how I look back on my childhood and where I come from.
'Mass Surveillance started off as a means to connect to home during lockdown. Most chapels in Northern Ireland were being live-streamed 24hrs a day so I started spending my mornings watching as people set up and packed away services, and attended the mass itself, all while sitting in bed. It was quite cathartic.
'I was so interested in how it all translated through a screen. With the video piece, I tried to create a narrative of the church's functionality throughout the pandemic, presenting its traditional purposes while at the same time, trying to navigate through its performative and theatrical approaches.'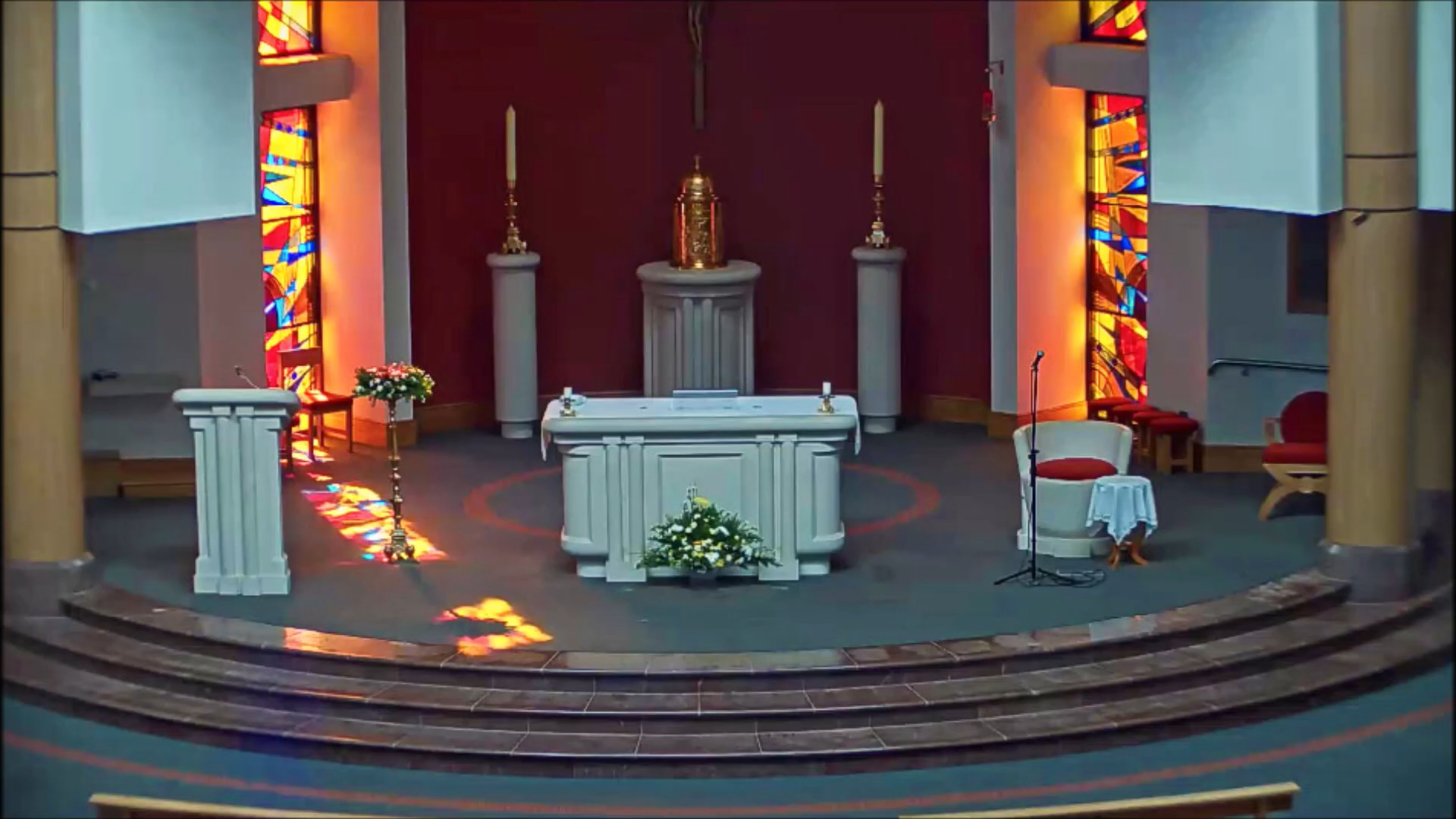 Due to the fantastic response we've received, the See Yourself in SODA competition will soon return for 2022.
'The first year of See Yourself in SODA provided us with some amazing work!' said Beth Senior, Senior Lecturer (Games Art) and Foundation Year Lead at SODA, who was part of our judging panel.
'We were blown away by the quality of the entries and it was great to see such variety in the submissions, from photos of paintings to illustration, photography to video, the range of digital work we received was incredible.
'With her sophisticated look at how people engaged with their faith during lockdown, Nicole Mullan's piece Mass Surveillance, gave us a peek through the curtains into a very specific part of people's lives during that challenging time. The call asked entrants to create a piece that reflected their current interests and future ambitions, and Nicole's work met the brief beautifully.'