The SODA Amplified podcast covers the latest topics in digital media and technology and amplifies marginalised voices in the field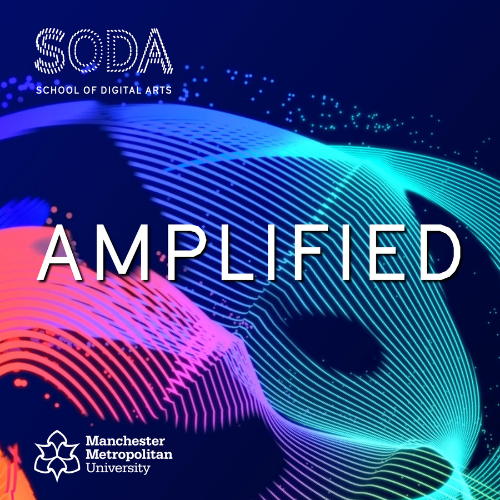 In our new podcast, you'll join academics from The School of Digital Arts (SODA) at Manchester Metropolitan University in conversation with artists and academics who tackle the most challenging questions within the digital arts.
Not only will you learn about these latest topics, but you will also hear stories from underrepresented voices within the creative industries.
Subscribe on Spotify, Amazon Music or check back here each Wednesday for a new episode. Follow @SODAmcr on Twitter and @schoolofdigitalarts on Facebook and Instagram to hear more about the latest episodes.