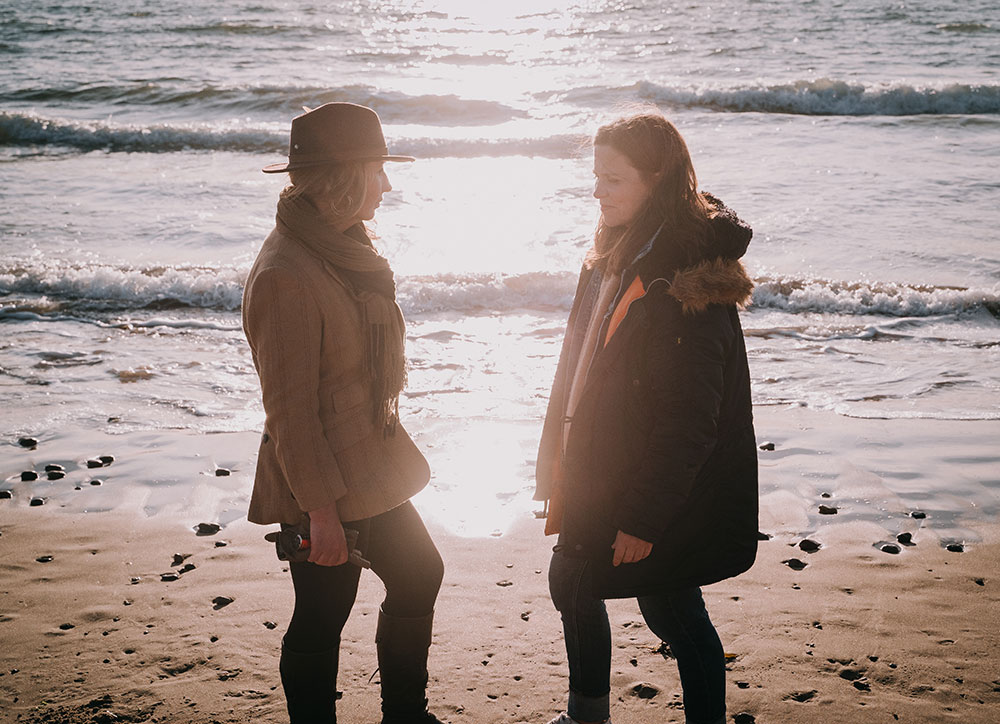 Senior Lecturer in Documentary at the School of Digital Arts (SODA), Nia Dryhurst, has been nominated for Grierson and BAFTA Cymru awards for her powerful S4C documentary, DRYCH: Chwaer Fach, Chwaer Fawr.
Up for Best Entertaining Documentary at the Grierson Awards and Best Director: Factual at the Welsh BAFTAs, Chwaer Fach, Chwaer Fawr (Little Sister, Big Sister), was produced as part of the DRYCH (Mirror) series by filmmaker Nia and her production company, Dogma.
At the heart of this personal and emotional film is the complex relationship between Nia and her sister Llinos. The sisters used to be close – one a former soldier and the other a former nun – but when Llinos later joined MI6, the family was blown apart.
Following a serious accident, Nia was the first person Llinos called from her bed at the specialist hospital in Stoke-on-Trent. Nia seized the opportunity to improve her relationship with her younger sister through therapy sessions and capturing her experience on film.
Nia said: "I'm very pleased to have been nominated and it shows that documentary series of the highest quality are being created in Wales.
"But this isn't just a nomination for an individual. It's a result of teamwork. None of this would have been possible without the creative talent of the production team and without the support of my family and S4C. It's a pleasure and a privilege, therefore, to be able to create films which are considered among the best.
"I am very much looking forward to sharing some of my industry and research experience with colleagues and students at SODA – as well as exploring some creative collaborations across the faculty!"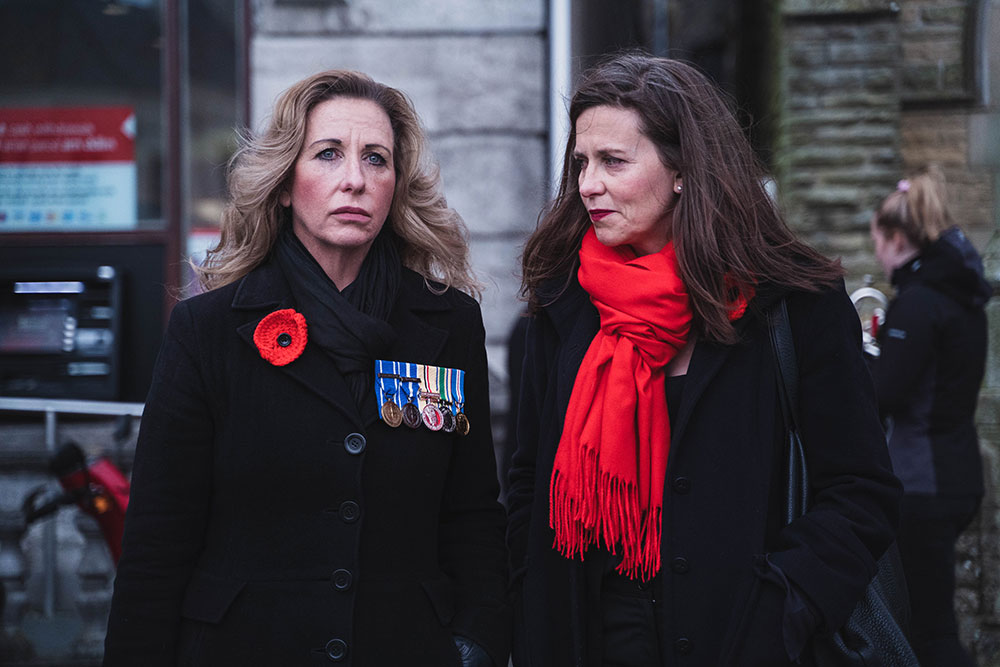 Nia, who has previously won a BAFTA for Best Daytime Series for her work as Series Director on Channel 4's Great House Giveaway, will be teaching on the undergraduate and postgraduate Filmmaking degree programmes at SODA. To find out more about studying Filmmaking at SODA, check out our Courses page.
This year's BAFTA Cymru ceremony will be streamed live on 24 October and the Grierson Awards take place in London on 10 November, 2021.
Photo credit: Lindsay Walker
13 October 2021