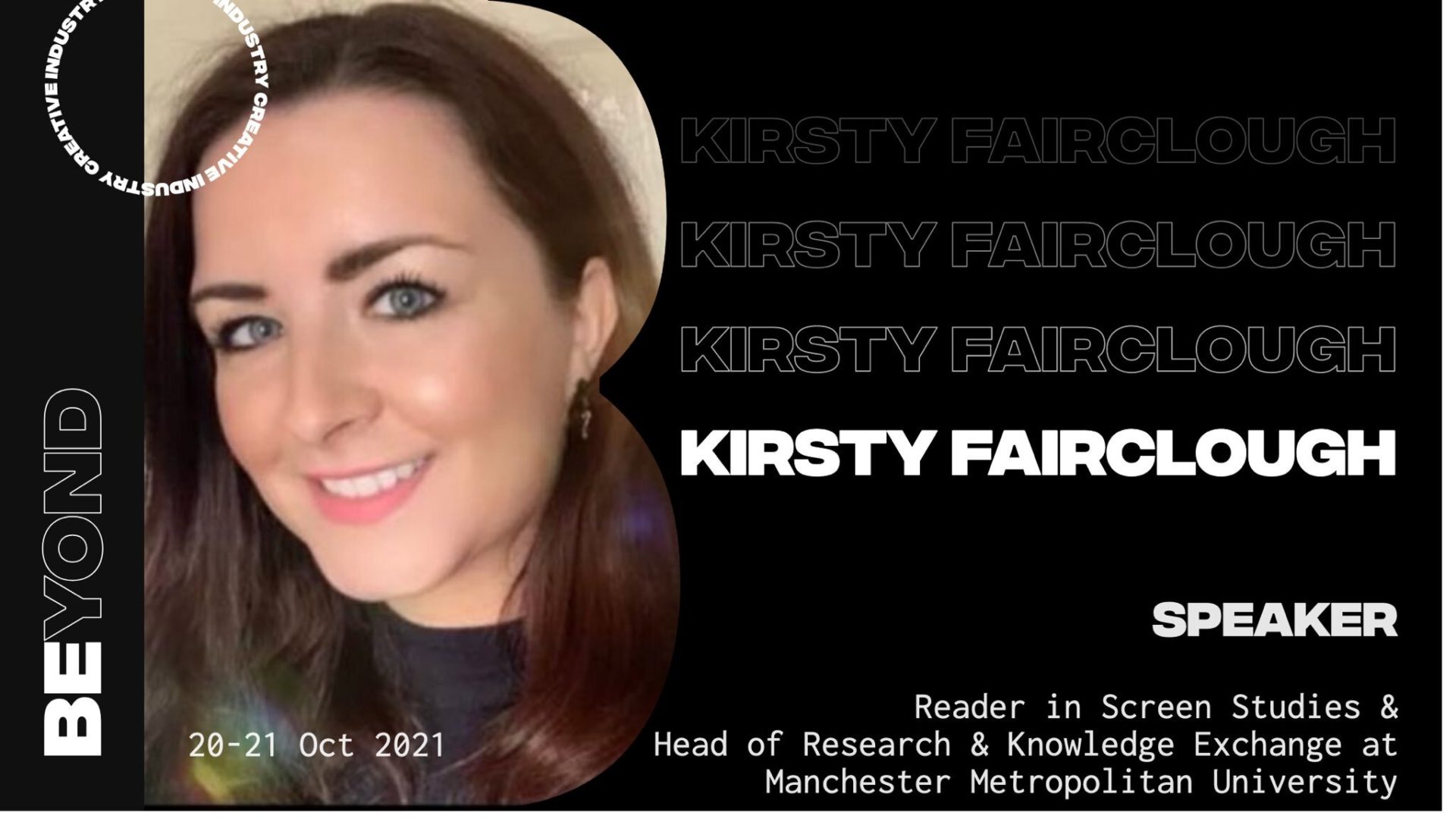 Dr Kirsty Fairclough and John Willis represent the School of Digital Arts (SODA) at the BEYOND Conference in Belfast this week, hosting a panel discussion on SODA's role in driving the digital agenda.
BEYOND 2021 will use the theme of 'place' to look at how the Creative Industries are forming the heart of new vibrant cultural and creative economies. Our session will examine how digital can drive economic growth while also contributing to the identity of a location.
We'll explore how SODA, as a diverse, multidisciplinary and visionary school of digital arts, providing cutting-edge facilities, rigorous practical teaching, sector-leading research, and impactful knowledge exchange is building the talent pipeline and shaping the creative and digital industries in Manchester and nationally.
From its industrial roots, Manchester has been transformed by a digitally driven agenda over the past decade. Establishing the North West as a hotbed of creative talent, SODA will extend its geographical boundaries by forging new international relations with partners who have a similar desire and capacity to respond to pressing contemporary issues.
"We are delighted to be sharing the SODA story in Belfast at BEYOND conference – the unique R&D gathering of current and future innovators across the creative industries," said Kirsty, Reader in Screen Studies and SODA Research and Knowledge Exchange Hub Lead.
"At our session, SODA: Innovation, Space, Place and People, we'll be showcasing how SODA is leading the way in fostering innovation and growth in the creative and digital industries."
Kirsty and John join over 40 expert speakers from across the creative industries for the two day conference (20-21 October, 2021), which features keynotes, discussions, and exhibitions showcasing UK excellence in research-driven creative innovation.
SODA, a partnership between Manchester Metropolitan University, city leaders and industry is a £35m investment into the workspaces, networks, teaching and research that will drive ideas and innovation across all forms of creative content.
20 October 2021