Date: to be confirmed
Location: School of Digital Arts (SODA) Manchester Metropolitan University, 12 Higher Chatham St, Manchester M15 6BR
Event Type: In-person
Price: TBC
This event, featuring expert Story Consultant Alison Norrington and Author and Immersive Storyteller Dylan Yamada-Rice, will help you hone your storytelling skills. It will help you to consider your audiences, their emotional connection, their story experience, and cultural interpretation.
Storytelling is one of the most powerful ways of connecting with people. More than ever before business leaders need to be good at telling their stories, whether it's a story to win a contract, a new client or an investor, their brand story, or stories about their clients, products, or services. Having a good story to tell will effectively reach out, capture the attention of your audience or clients, it will engage and excite them helping them build an emotional connection with you and your mission.
Our expert panel of storytellers will share their knowledge and experience to provide you with storytelling skills, sharing tips and advice about what elements make a great story. Through sharing case studies and examples of their work they will reveal some of the challenges they faced, whether technical or cultural and will share the creative solutions they found for producing a memorable experience, getting a message across, or inspiring people to question or to act.
This event is for SME businesses in Greater Manchester and across the North West, specifically Creative, Digital and Tech companies.
5.00pm: Registration
5.30pm: Welcome and panel introductions
5.40pm: 20 minute presentation
6.00pm: 20 minute Panel discussion
6.20pm: Q&A
6.50pm: Networking (with food & drinks)
7.45pm: Close
To register your interest in this event, please email: SODAforBusiness@mmu.ac.uk
---
Presenters / special guests: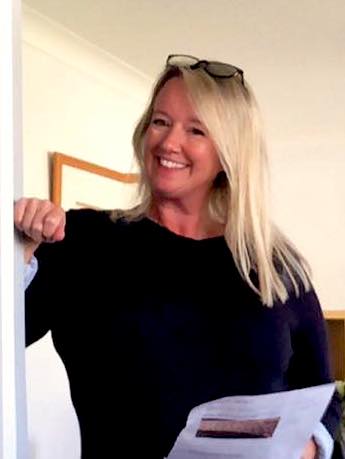 Alison Norrington, Story Central
Alison Norrington is a storyteller, writer/producer, experience designer and founder of storycentral, a London-based global entertainment studio that incubates and develops ground-breaking properties, working with filmmakers, writers, publishers, broadcasters, storytellers and theme parks on incubating new franchises, participative experiences, story architecture, mythology and planning, prototyping, audience development & engagement and utilizing social media.
Alison is also a best-selling novelist, playwright, journalist, story/script consultant, a PhD researcher and MA in Creative Writing & New Media. Over her 25+year career she has worked with and consulted to SundanceTV, CBS Interactive, Walt Disney Imagineering, FOX International, AMC Networks, BBC, DR (Denmark), Harlequin Mills & Boon, McCann, Coca Cola, DeBeers Group of Companies, UK Metropolitan Police Force, Schleich GmbH, F&W Media, European Broadcasting Union, Cedars-Sinai Medical Centre. She works as a writer and script consultant for film and television and was part of the huge global Xbox 'Sea of Thieves' Alternate Reality game 'The Quest for the Golden Bananas', producing the London and Berlin chapters. Alison is a development exec and writer on the Finnish animation series Studio Killers and works with Dutch Features on distribution.
Alison is Conference Chair for StoryWorld Conference & Expo and is a 2x TEDx speaker. She is featured on the BAFTA Guru series, is a member of the International Academy of Television Arts & Sciences, The Writers Guild of Great Britain and Women in Film & TV.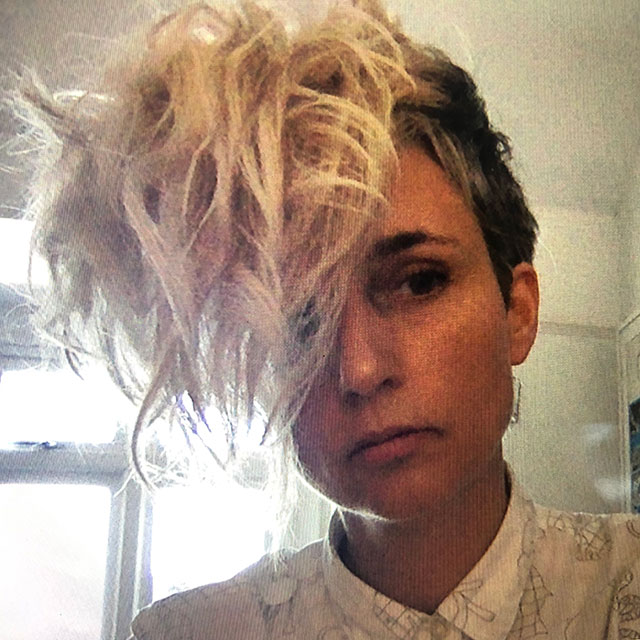 Dylan Yamada-Rice, SODA Senior Lecturer Immersive Storytelling
Dylan Yamada-Rice is an artist and researcher specialising in storytelling and play. She works in a range of media including drawing, film photography and virtual Reality. Dylan studied Japanese Art History, semiotics and social science research methods before moving into experimental design. She obtained a BA in Art History and Archaeology from the School of Oriental and African studies, University of London before going on to do postgraduate research in Japanese Art History at the University of Kyoto. She then went on to complete two Masters degrees in Childhood Education and Research Methods, before undertaking a PhD looking at children's understanding of the visual mode within Japanese environments. This inter-disciplinary background has brought about a specialism in the role of culture in storytelling and use of emerging technologies, as well as how art and design practices can be combined with social science research methods to produce experimental means of collecting and analysing data. She has previously held academic posts at the University of Sheffield and in Information Experience Design at the Royal College of Art.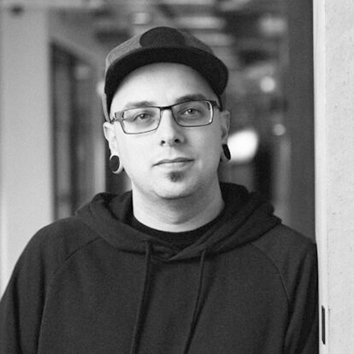 Dan Hett, Creative Technologist
Dan is an award-winning digital artist, writer and games designer. He is also the founder and director of PΔSSENGER, an independent games studio focused on challenging interactive fiction. In 2021 they released their first major work, Closed Hands, a 130,000+ word piece of interactive fiction examining intertwined human stories in a crisis. He is currently working on games-influenced television scripts and the beginnings of a similarly influenced novel, as well as a number of experimental games projects. In 2021, he was selected as HOME's new Creative Technology fellow, working alongside the School of Digital Arts (SODA).
Dan's work has been covered by the BBC, The Guardian, Forbes, Creative Review, The Face, and more. He also occasionally writes for the likes of the Guardian, Rockpapershotgun and the BBC.