Date: 30 March 2022, 5pm-7.45pm
Location: School of Digital Arts (SODA) Manchester Metropolitan University, 12 Higher Chatham St, Manchester M15 6BR
Event Type: In-person
Price: £15
This event, featuring expert Story Consultant Alison Norrington, SODA Digital Visualisation Lecturer Dr David Jackson and TV producer Karen Gabay, will help you hone your storytelling skills. It will help you to consider your audiences, their emotional connection, their story experience, and cultural interpretation.
Storytelling is one of the most powerful ways of connecting with people. More than ever before business leaders need to be good at telling their stories, whether it's a story to win a contract, a new client or an investor, their brand story, or stories about their clients, products, or services. Having a good story to tell will effectively reach out, capture the attention of your audience or clients, it will engage and excite them helping them build an emotional connection with you and your mission.
Our expert panel of storytellers will share their knowledge and experience to provide you with storytelling skills, sharing tips and advice about what elements make a great story. Through sharing case studies and examples of their work they will reveal some of the challenges they faced, whether technical or cultural and will share the creative solutions they found for producing a memorable experience, getting a message across, or inspiring people to question or to act.
This event is for SME businesses in Greater Manchester and across the North West, specifically Creative, Digital and Tech companies.
Schedule
5.00pm: Registration
5.30pm: Welcome and panel introductions
5.35pm: Speaker presentations
6.35pm: Panel discussion
6.50pm: Q&A
7.00pm: Networking (with food & drinks)
7.30pm: Finish and wrap up
7.45pm: Close
---
Presenters / special guests: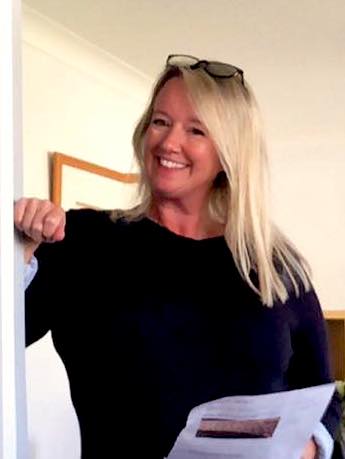 Alison Norrington is a storyteller, writer/producer, experience designer and founder of storycentral, a London-based global entertainment studio that incubates and develops ground-breaking properties, working with filmmakers, writers, publishers, broadcasters, storytellers and theme parks on incubating new franchises, participative experiences, story architecture, mythology and planning, prototyping, audience development & engagement and utilizing social media.
Alison is also a best-selling novelist, playwright, journalist, story/script consultant, a PhD researcher and MA in Creative Writing & New Media. Over her 25+year career she has worked with and consulted to SundanceTV, CBS Interactive, Walt Disney Imagineering, FOX International, AMC Networks, BBC, DR (Denmark), Harlequin Mills & Boon, McCann, Coca Cola, DeBeers Group of Companies, UK Metropolitan Police Force, Schleich GmbH, F&W Media, European Broadcasting Union, Cedars-Sinai Medical Centre. She works as a writer and script consultant for film and television and was part of the huge global Xbox 'Sea of Thieves' Alternate Reality game 'The Quest for the Golden Bananas', producing the London and Berlin chapters. Alison is a development exec and writer on the Finnish animation series Studio Killers and works with Dutch Features on distribution.
Alison is Conference Chair for StoryWorld Conference & Expo and is a 2x TEDx speaker. She is featured on the BAFTA Guru series, is a member of the International Academy of Television Arts & Sciences, The Writers Guild of Great Britain and Women in Film & TV.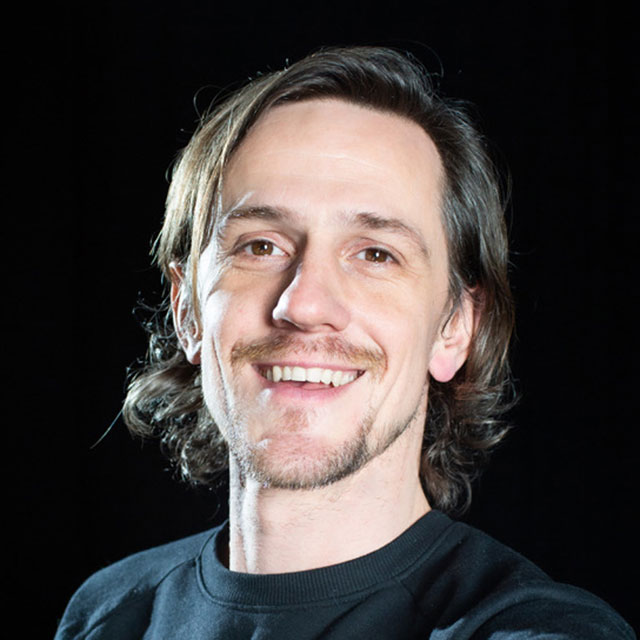 Dr David Jackson – Lecturer, Digital Visualisation
A Lecturer in Digital Visualisation and post-doctoral research associate at the School of Digital Arts, David's practice-led research explores the creative application of AI technology in narrative contexts and their effect on their audiences.
His most recent major research project involved the exploration of a new type of interactive speech-led documentary, working on Audiences with a Hero, with partners Forever Holdings and Bright White. Elements of this work were informed by his AHRC post-doctoral fellowship, (2018, NWCDTP), and the development of the Storybox conversational agent software and the D-PAF framework for conversational storytelling. Involvement on Obsidisorium at the MIRA Festival with Prof. Toby Heys continues to explore the emerging impact of digital technology and artificial intelligence on storytellers.
David is a co-founder of Algorithms for Marginalised People (AMP). AMP projects he has recently worked on include Mood/Music in association with Gaddum support charity developing coping mechanisms for loneliness with Manchester young carers using music and emotion sensing technology.
David's PhD thesis researched the development of digital writing games as collaborative storytelling platforms. He has spoken on topics relating to digital narrative in numerous settings, including London Book Fair, Future Everything/Manchester International Festival, BBC Digital Cities, and the International AR/VR Conference.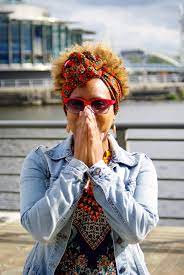 Karen Gabay
Karen Gabay is a TV producer, podcast host & producer, award winning film maker, exhibition curator and radio presenter of one of the BBC's longest running radio shows, The People which airs weekly on BBC Radio Manchester.
Reporting and producing features on music, the arts, film,social affairs and sport for local & network radio. Karen has a broad portfolio. Radio credits include reporting for BBC 5 Live and BBC England. She is especially interested in developing pieces that celebrate nostalgia, memory, American social affairs and pop culture.
Karen interviews emerging artists, actors, writers and performers, as well as influential leaders in social affairs, and high profile entertainers, film directors and authors.
Her radio work & activism on racism in football led to the introduction of the Rooney Rule in the UK.
Karen's producer credits include the iconic BBC Four series Black Legends of America, BBC2's How Bob Marley Changed Britain, ITV's The Nation's Favourite Motown Songs and Nation's Favourite Beatles Songs, The Story of Stock, Aitken & Waterman and 7 Up & Me (Michael Apted), & ITV's Christmas Carols
Not only has Karen contributed to some of TV's most insightful popular culture documentaries of the last decade, she is also an award winning filmmaker and curator.
Credited for her unique work combining archive film with public & community engagement, Karen has created and curated oral histories, video content, events and soundscapes towards exhibitions on Disabled Living, Manchester's Belle Vue, Strawberry Studios and illustrator Emory Douglas of the Black Panther movement.
Karen is passionate about documenting the North West's cultural heritage through film and oral histories, winning awards and commendations for this ground breaking work. Karen is also passionate about enhancing the contributions of women in the music industry.