Thursday 27 April, 5.30 - 7.30pm
Location: School of Digital Arts (SODA), Manchester Metropolitan University, 14 Higher Chatham Street Manchester M15 6ED
Event Type: In-person
Price: Free
NUX Manchester returns for its second event in 2023, hosted and sponsored by the School of Digital Arts (SODA).
Northern User Experience is a UX community based in Manchester, Leeds, Newcastle, Liverpool & York, hosting monthly NUX events.
This event will give you the opportunity to network with the NUX community and listen to two lightning talks from guest industry speakers, featured below.
Join us from 5.30pm for food, drinks and networking. The event will start at 6pm.
Agenda
5.30pm – 6pm: Networking, food and drinks
6 – 6.15pm: Intro from the NUX team followed by welcome and overview of SODA from Jill Griffiths, Head of the School of Digital Arts
6.15pm – 6.45pm: Product Thinking to Service Thinking (Colin Preston – Code)
6.45pm – 7pm: Break
7pm – 7.30pm: The challenges of being user-centred (Chris Burns – BBC)
7.30pm: Wrap up and after social at The Salutation
Talks
Colin Preston – Code: Product Thinking to Service Thinking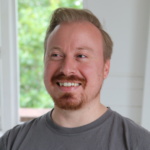 Because customer experiences are infinitely more complex today and influenced by people, technology and business processes, we recognised our design practice needed to expand beyond product design towards service transformation and organisational change.
We will share our journey and approach to how we created a service-thinking design practice with the skills and process needed to facilitate, design and deliver service transformation inside and out the organisations we work with.
We will talk about:
How you can evolve your design practice to meet the changing needs of your evolving organisational and customers
Discover the methods and frameworks Code use to deliver Service Thinking work
See examples of the types of programmes we have done
Chris Burns – BBC: The challenges of being user-centred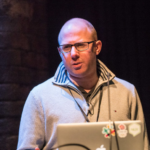 We all want our teams, products and services to be user-centred, but making that happen consistently is difficult. We all have our biases and make assumptions, often without realising that's what we're doing.
In this talk, Chris will talk through some of the challenges that he and his team faced whilst working with Team GB's Olympic and Paralympic athletes, coaches and support staff.
He'll share some of the techniques the team used to deal with difficult stakeholders and their assumptions, how they iterated multiple products quickly and how being user-centred was at the heart of everything they did.
How to get tickets
Get your free tickets on Eventbrite (Please note that this event is now sold out)