22 - 28 September 2023
Location: School of Digital Arts, Manchester Metropolitan University, 14 Higher Chatham Street, Manchester M15 6ED
Event Type: In-person
Price: Free
Join us at the School of Digital Arts (SODA) at Manchester Metropolitan University for our 2023 MA Show. We'll be showcasing the talents of our Postgraduate students in Animation, Filmmaking, Games Art, Photography and Sound Design on the 2nd floor of SODA.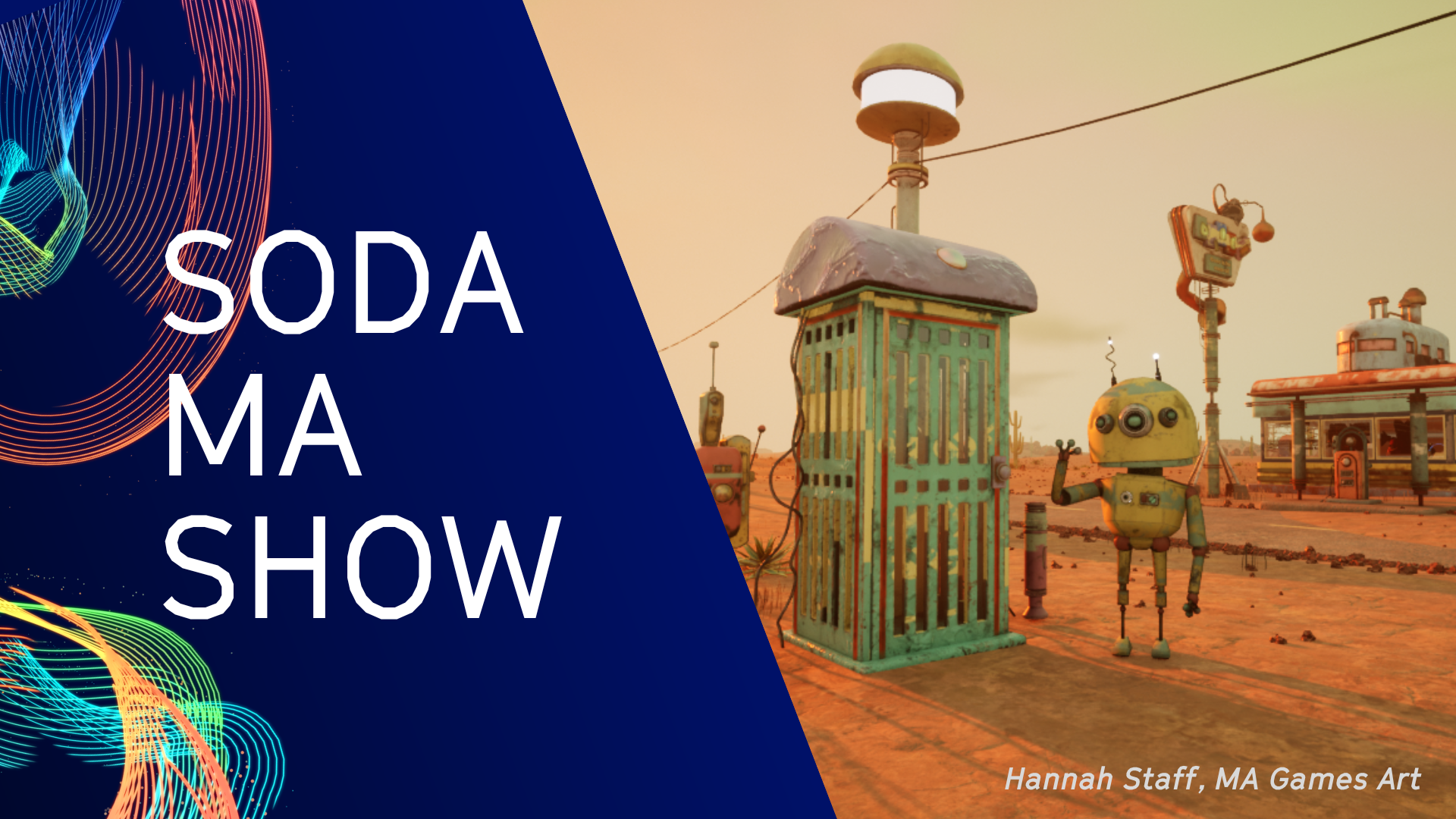 From visual artistry to immersive soundscapes, with captivating storytelling throughout, engage with and explore this unique showcase.
Student Profiles
Browse students' work here for a flavour of what's in store at the exhibition.
Opening Times
Private View: 21 September, 6 – 9pm
Show Runs: 22 – 28 September, 12 – 8pm weekdays, 10am – 4pm weekends
Visiting Us
The exhibition is taking place across the 2nd floor of SODA. Guests should walk to the back of the ground floor and take the lift up to the 2nd floor.