The School of Digital Arts (SODA) at Manchester Metropolitan University is a Royal Institute of British Architects (RIBA) North West award winner 2023.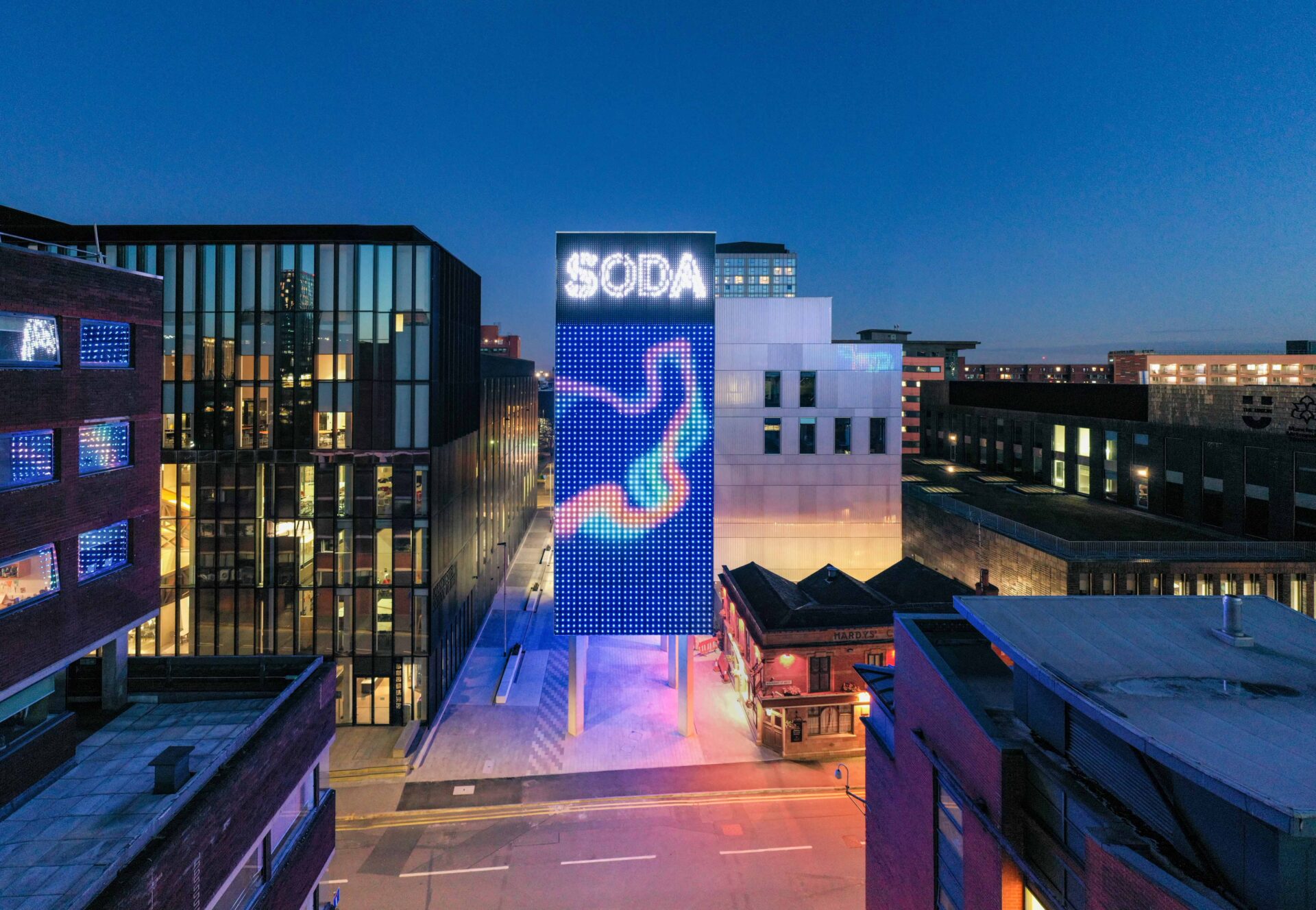 The awards recognise buildings of architectural significance and take place within each region before the National Awards in June 2023.
SODA will represent the North West alongside other regional winners, including Manchester Jewish Museum, UCLAN Student Centre and University Square and L'Ecurie at Dorfold Hall, to be considered for a RIBA National Award, selected by a panel of judges.
The RIBA has been celebrating outstanding work for over 180 years and the awards are regarded internationally as a mark of excellence, recognising the best architecture, architects, research and students.
The North West Awards, which took place on 18 May, celebrated SODA's cross-disciplinary learning environment, flexible studio spaces, digital innovation lab, open workspaces, edit suites, sound and music studios and production studios.
Judges described the building, designed by Feilden Clegg Bradley Studios, as 'unique in the way it embodies and promotes modern methods of teaching, learning and collaboration', adding: 'Its varied functions called for high-tech solutions, which have been delivered with clear vision and to a high standard.'
SODA was officially opened in June 2022 by Oscar-winning film director Danny Boyle, who is also the chair of SODA's industry advisory group.
The building is a £35m investment – supported by the Greater Manchester Combined Authority – into the next generation of creative content by bringing together disciplines including animation, UX design, photography, sound design, gaming, and AI.
Already the fastest growing UK tech hub outside London, SODA's teaching and industry links will help to ensure Manchester becomes one of the world's most competitive digital cities.
RIBA National Award winners are considered for the prestigious RIBA Stirling Prize, the top architectural honour in the UK. The Benzie building, next to SODA and home to the Manchester School of Art, was shortlisted for the coveted Stirling Prize in 2014.
Take a look at the full description of The School of Digital Arts' work, ethos and ambitions in RIBA's journal.