Slip.Stream.Slip (Part 2)
Resistance and velocity in game engine culture
13 October – 16 December 2022
Monday – Friday, 12 – 5pm
Modal is a brand new digital gallery showcasing artists working at the forefront of creative technology, based at the School of Digital Arts (SODA) at Manchester Metropolitan University.
Join us for part two of our inaugural exhibition, Slip.Stream.Slip – focusing on game engine culture and the shift toward gamification as a model for understanding our lived experiences. The exhibition explores the tensions and contested spaces that open up when the micro politics of everyday living meet complex, simulated worlds.
Artists: Dara Birnbaum, Joseph DeLappe, Mishka Henner, Pierre Huyghe, Trevor Paglen, Quayola, Hito Steyerl, and a selection of DIS artists.
Dara Birnbaum
Pop-Pop Video [Kojak/Wang]
(Video Installation, 1980)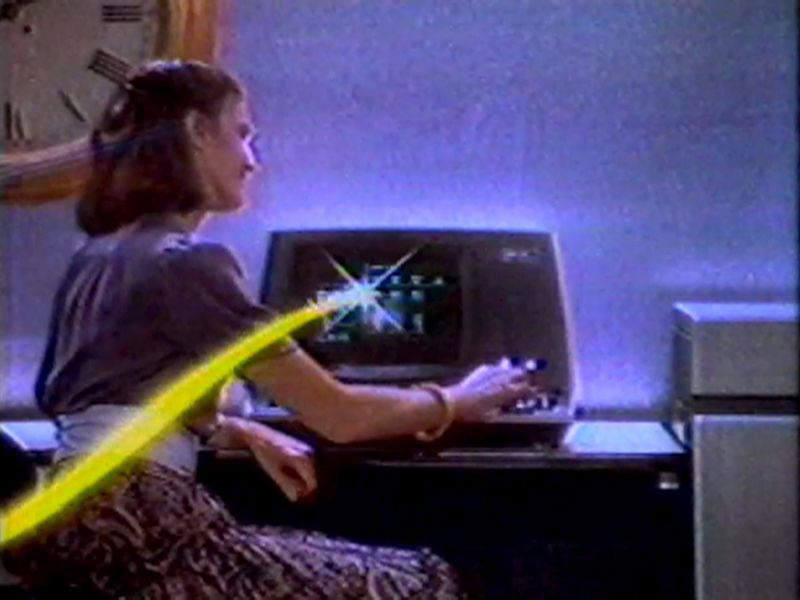 In the dynamic Pop-Pop Video tapes, Birnbaum appropriates standard television genres — the soap opera, sports event, action drama — to deconstruct the idiomatic meaning of TV's structural codes and conventions, such as the intercut and reverse shot.
Layered with a tension-laden crescendo of rock guitars and gunshots, Kojak/Wang is a volatile pastiche of fast-paced, repeated images from Kojak (commercial TV), an ad for the Wang Corporation (TV commercial), and color bars. Birnbaum equates the violence of the crime drama shoot-out and the violence of corporate America, as signified by the telecommunications industry. Images and music burst in a staccato rhythm as she cuts back and forth between rapid gunfire, Kojak interrogating a criminal, candy-colored lasers and a woman at a computer. Within the ritualized violence of Kojak's gunfire and Wang's lasers, a condensed narrative dialogue between cop and criminal is articulated in shot/counter-shot images: "No! No! Listen… I did wrong. I'll take the blame for that. But don't ask me to give you his name." "I'm asking."

Joseph Delappe
Killbox: A Game About Drone Warfare
(Interactive Installation, 2015-2016)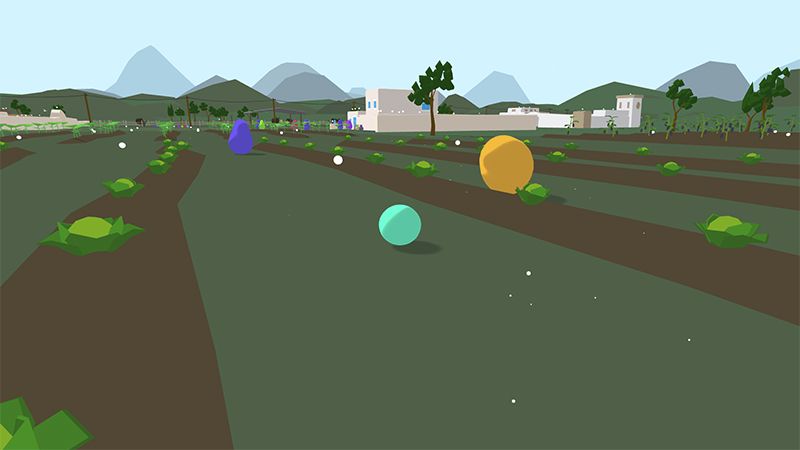 Killbox is an interactive installation and downloadable computer game that takes a unique approach to simulating an experience of a drone strike and in so doing critically challenges participants to consider the complexities and consequences of drone warfare. Funded by Turbulence.org and Creative Scotland, Killbox was developed through a process of ideation, design, prototyping, play testing and dissemination facilitated by a collaboration with the Biome Collective Dundee (Malath Abbas, Tom deMajo, Albert Elwin).
The project engages with research questions surrounding video gaming, the depiction and virtual experience of violence, and how processes of play might function as an empathetic experience of remote warfare.
Killbox makes a significant contribution to research in game design and critical play through its novel approach to two-person play – the unexpected shift of perspective from civilian to drone pilot, from drone pilot to civilian, the utilization of the site of an actual drone strike in North Waziristan as the map for the primary action of the game and the creation of a peaceful, welcoming and pastoral scene all combine to create an immersive experience that challenges players to reflect upon their expectations, complicity and connection to violence at a distance.
Mishka Henner
Influenzers
(Multimedia Installation, 2022)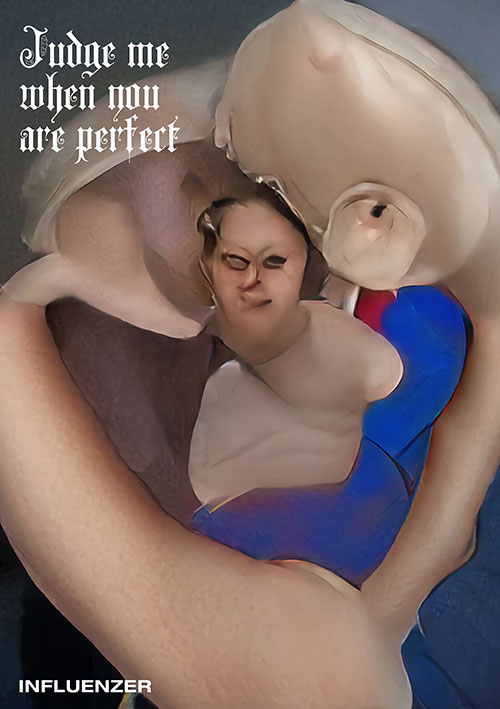 Influenzer presents a series of modern chimaeras created and animated by Artificial Intelligence GAN systems. The images first emerged as children in The Fertile Image (2020), a previous series which used GAN systems to produce infinite descendents from a pair of photographs. Influenzer brings these children to life using video reenactment technology on the MyHeritage platform. There, the technology uses AI to animate old photographs but here, the technology turns AI on itself, identifying and bringing these distorted faces to life as if they were 'real' beings. We can think of these twisted, contorted beings as a new breed of humans infected by the algorithms of social networks. The effects of these algorithms on our own souls are a kind of virus, a virus I call Influenzer. In this exhibition, animated Influenzers are flanked by posters bearing the inane performative slogans of 'real' Instagram influencers.
Pierre Huyghe
Human Mask
(Video, 2014)

Courtesy of the artist; Anna Lena Films, Paris; Hauser & Wirth, London
The film opens with footage of the deserted site of Fukushima, the drone camera scaling the wreckage. This is followed by scenes of a monkey alone in an empty restaurant.
Human Mask is a bachelor rite. A monkey wearing a mask of a young woman, trained as a servant, an unconscious actor of human labour and a drone, an unmanned camera programmed to perform tasks, inhabit the same landscape of Fukushima, just after the natural and technological disaster in 2011.
The monkey, left on its own, executes, like an automaton, the gestures it had been trained to do, in a pointless pattern of repetition and variation. Trapped inside a human representation, the monkey has become its sole mediator. Sometimes enacting the role of a servant, sometimes inoperative, it is endlessly waiting, subject to boredom, left between instruction and instinct. Behind the mask, a descendant of a common ancestor, in front of it a drone, a human extension.
Trevor Paglen
CLOUD #211 Region Adjacency Graph
(dye sublimation print, 2019)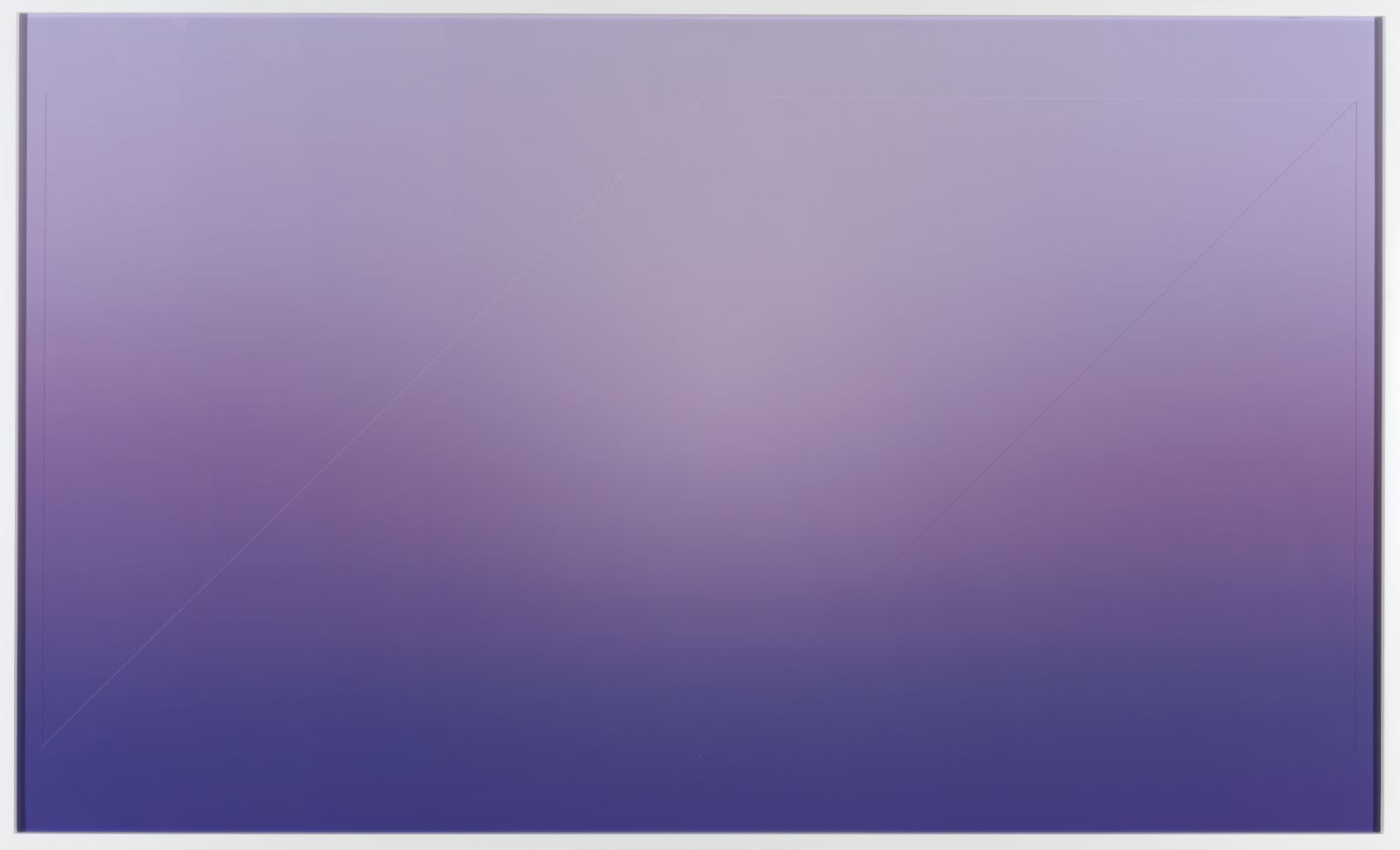 The cloud formations shown in these works are overlaid with strokes and lines depicting what various computer vision algorithms are "seeing" in the images. Different algorithms are designed to look for faces, unique keypoints, lines, circles, areas of interest, and are attempting to simplify the underlying photograph into a series of sections. These algorithms are used in simplified object-recognition contexts, and in technologies such as guided missiles and drones, autonomous surveillance systems, self-driving cars, facial recognition, 3-D modeling, and in many other computer vision contexts.
Quayola
Storms
(4k Videos, 2021)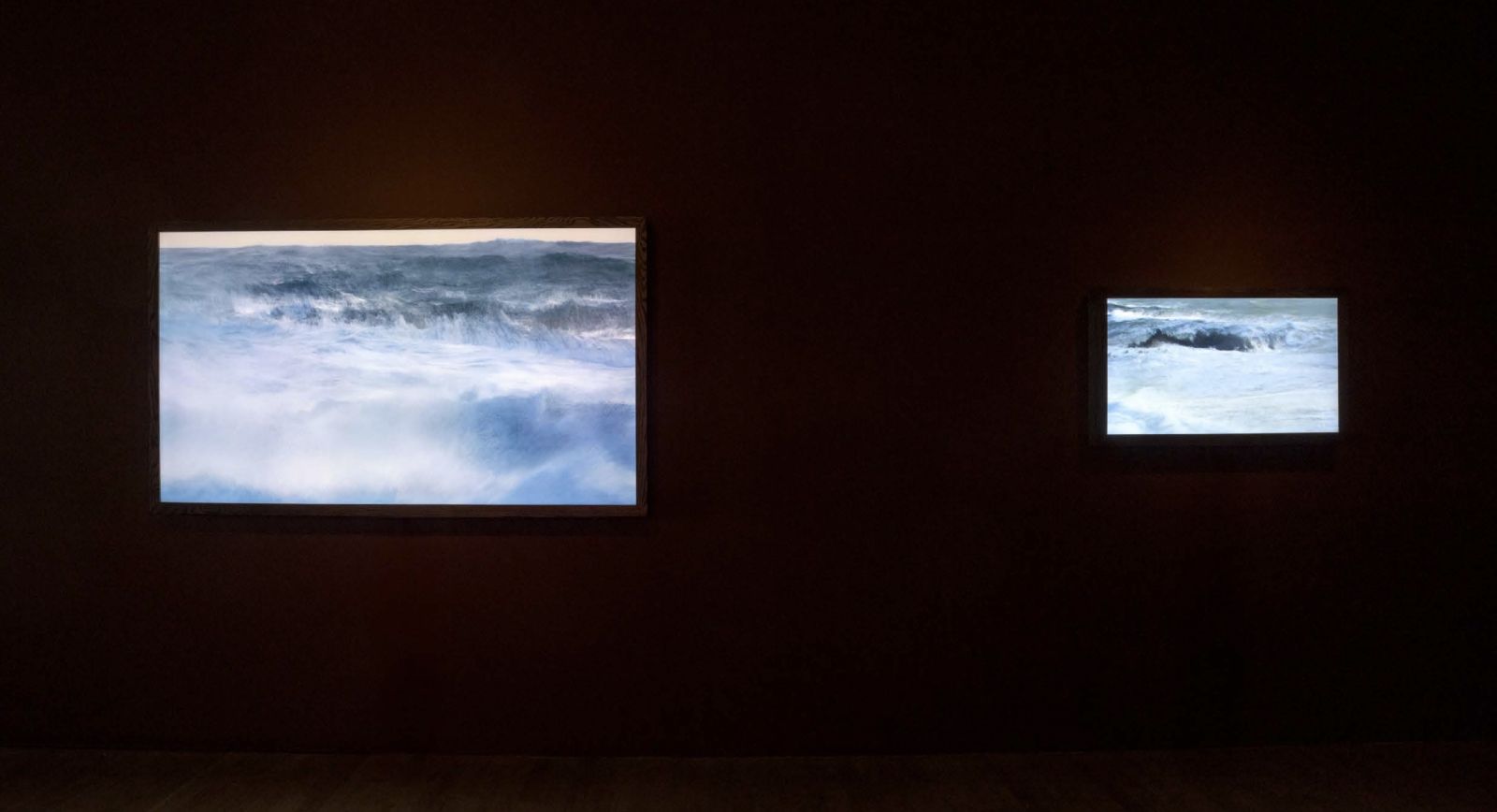 Storms is a series of video works that further Quayola's research on the tradition of landscape painting, exploring its pictorial substance through advanced technologies. Ultra-high-definition footage of Cornwall's stormy seas serve as a dataset to generate new computational paintings.
In Storms litanies of waves unfold over a nullified space. The works 'paint themselves' over the flow of dilated time, pictorial forms that untangle on the canvas/screen crumbling towards abstraction. Although the link with reality thins on a retinal level, the paintings are generated from the exact same 'natural data' captured en plein air. The machine is programmed to produce a 'traditional painting' of a digital substance, a painting of pixels.
Human and machine, collaborating, investigate the hierarchies between human, nature and technology, generating new aesthetics.
Hito Steyerl
The Tower
(Three channel high-definition video installation, environment and sound, 2015)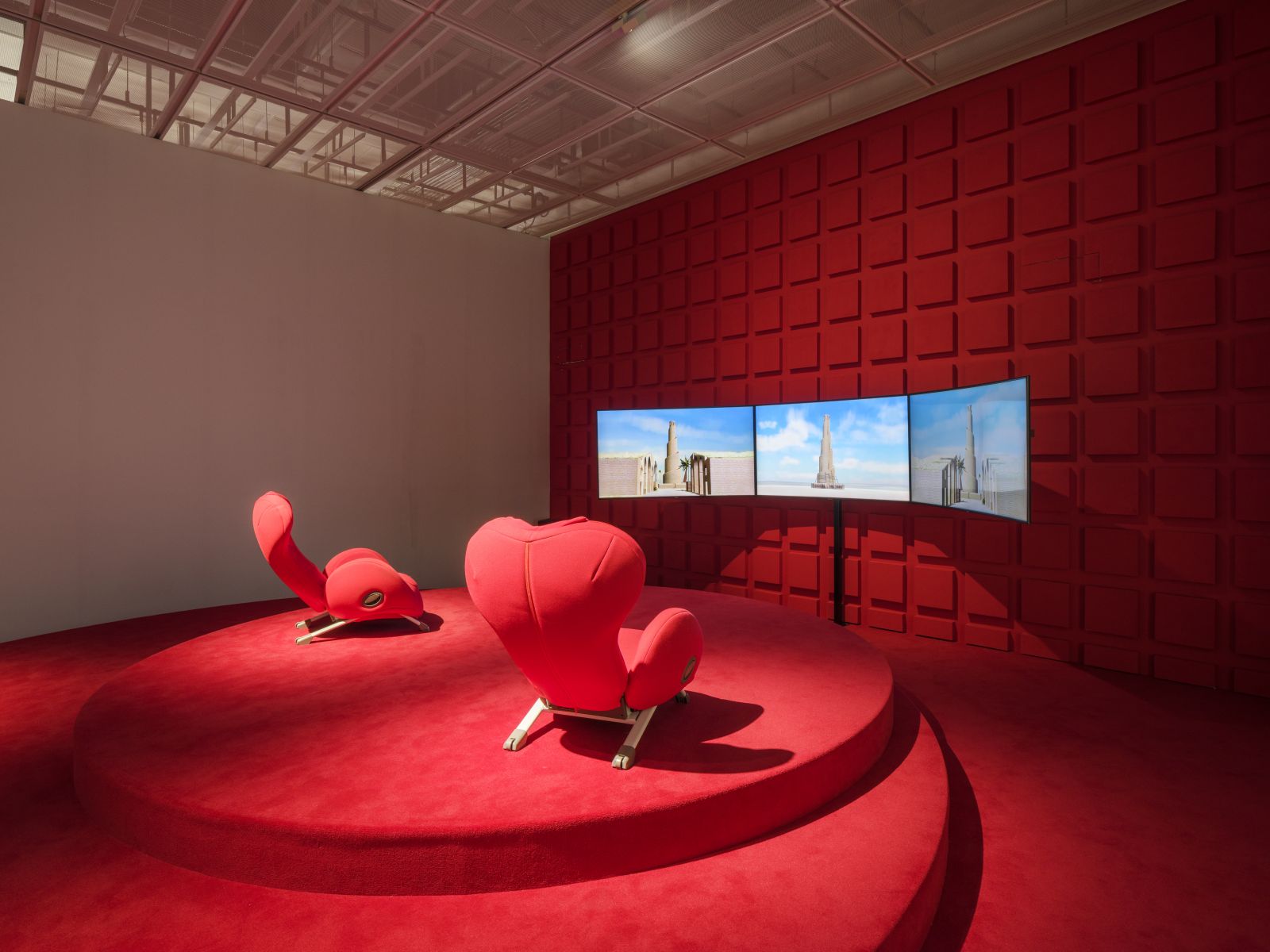 The Tower is based on interviews and research into the interlinking of creative tech industries and current military scenarios within the Ukraine and Iraq. Specifically the work draws from a conversation with Oleg Fonaryov, an engineer, self-proclaimed artist, and the founder of Program-Ace. Program-Ace, which is located in the Ukrainian city of Kharkiv, a computer science center for the former Soviet Union during the Cold War. During the Soviet Union, many of the company's engineers worked in space and rocket technology. Since the collapse of the Soviet Union, however, its simulation, virtual reality, and gaming technology has been put to use creating emergency and military simulations, been outsourced by Western clients to create online casinos, and also been used for visualizing luxury real estate design in Europe and the Middle East.
Steyerl's video combines these renderings with her own 3D scans of Kharkhiv's cityscapes, while focusing on one of Program-Ace's projects, a zombie shooter video game set at the Tower of Babel. Developed during the U.S. manhunt for Saddam
Hussein in 2003, the game, The Tower, takes us through a structure modeled on the Ziggurat of Ur, which was partly restored and reconstructed by Hussein as a potential symbol for uniting diverse Islamic peoples. In the game, Hussein constructs the tower as a mystical site enabling contact with other worlds.
In collaboration with DIS
General Intellects with McKenzie Wark 'E1: Paul Preciado' (3:00) by DIS.
Metamorphosis 'E1 Grub Economics' (15:00) by Queer Ecology.
What Do People Do All Day 'E1 Everyone is a Worker' (6:00) by Simon Dyboe Moller.
A Good Crisis (3:48) by DIS
The Restaurant 'E1 The Average Chef' (5:00) by Will Benedict and Stefan Jorgenson.
Slash 'E1 I Don't Know Her' (3:00) by Leah Hennessey and Emily Allan.
See details of Part 1 of the exhibition (24 June – 18 September 2022).