Student project celebrates the construction workforce behind Factory's new home
Two talented students from the School of Digital Arts (SODA) at Manchester Metropolitan University have created a short film to accompany artwork of 1,500 vinyl records which feature workers involved in the construction of Aviva Studios, Factory International's new city centre home. 
SODA students Ali Asadi and Hannah Moseng-Staff were selected to work on the project after being invited to pitch a film featuring the 1,500 album sleeves that have been created by design agency, North.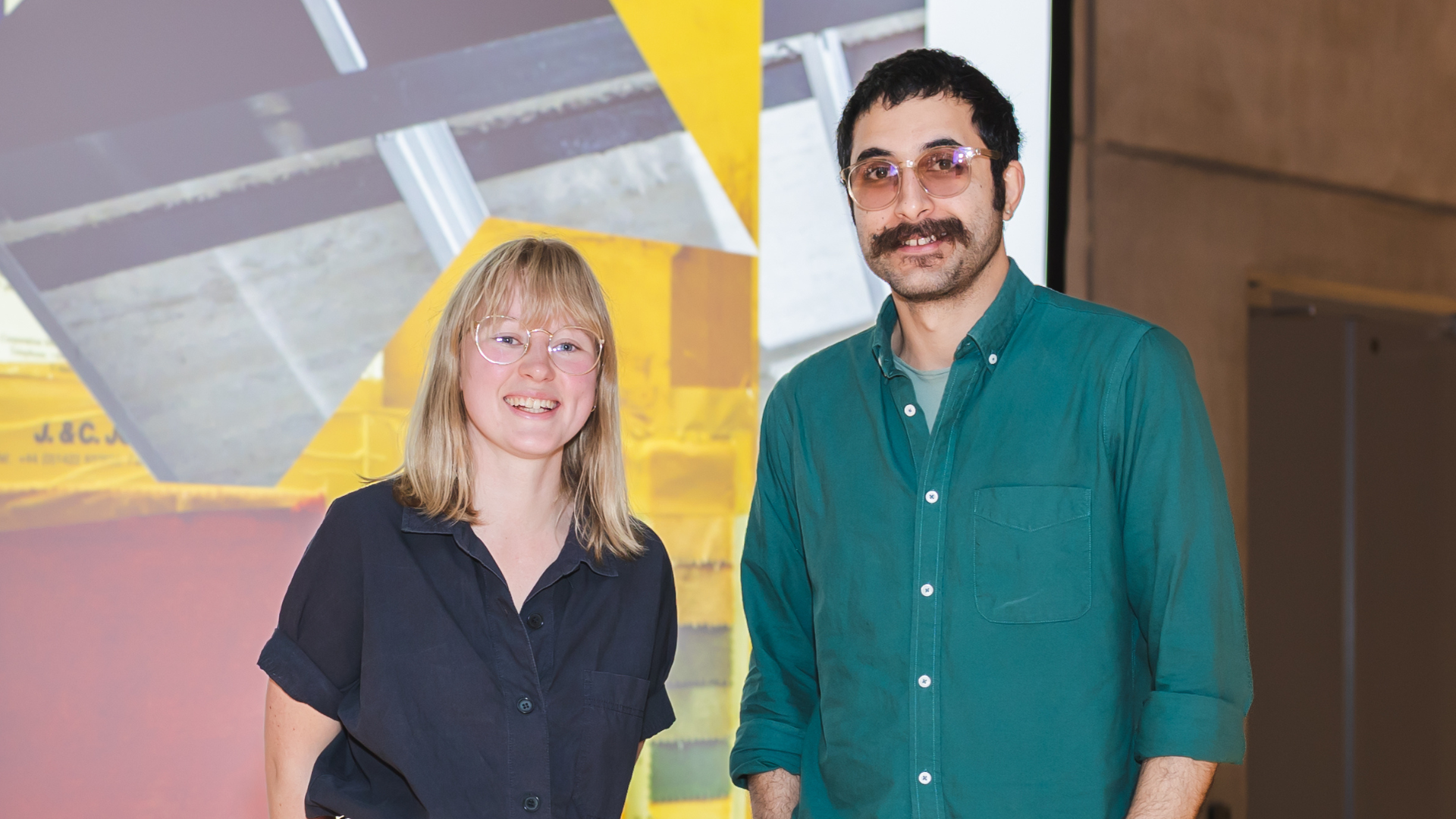 The students' film was unveiled at an exclusive showing at Aviva Studios. MA Games Art student, Hannah Moseng-Staff, said: "Working with friends can be a challenge, but working with Ali has always been a pleasure. Seeing our video play in the Aviva studios was a moment filled with joy and pride."
MA Filmmaking student Ali Asadi enjoyed working alongside a team of specialists and said the project with Factory was 'an incredible opportunity to push myself'.
Mark Thomas, Senior Lecturer in Filmmaking at SODA, added: "The energy and commitment that Hannah and Ali brought to the project really inspired me and the Factory team. As students working across the SODA MA Games and Art and Filmmaking programmes, they brought a strong interdisciplinary perspective to this ambitious three-year pilot project for Factory International. 
"To see their project evolve from considered, playful, initial ideas to it being projected, large-scale, in the Factory International space was a real treat! I've no doubt that this is the first of many exciting projects Hannah and Ali will go on to do as they head into the creative industries. A huge well done!"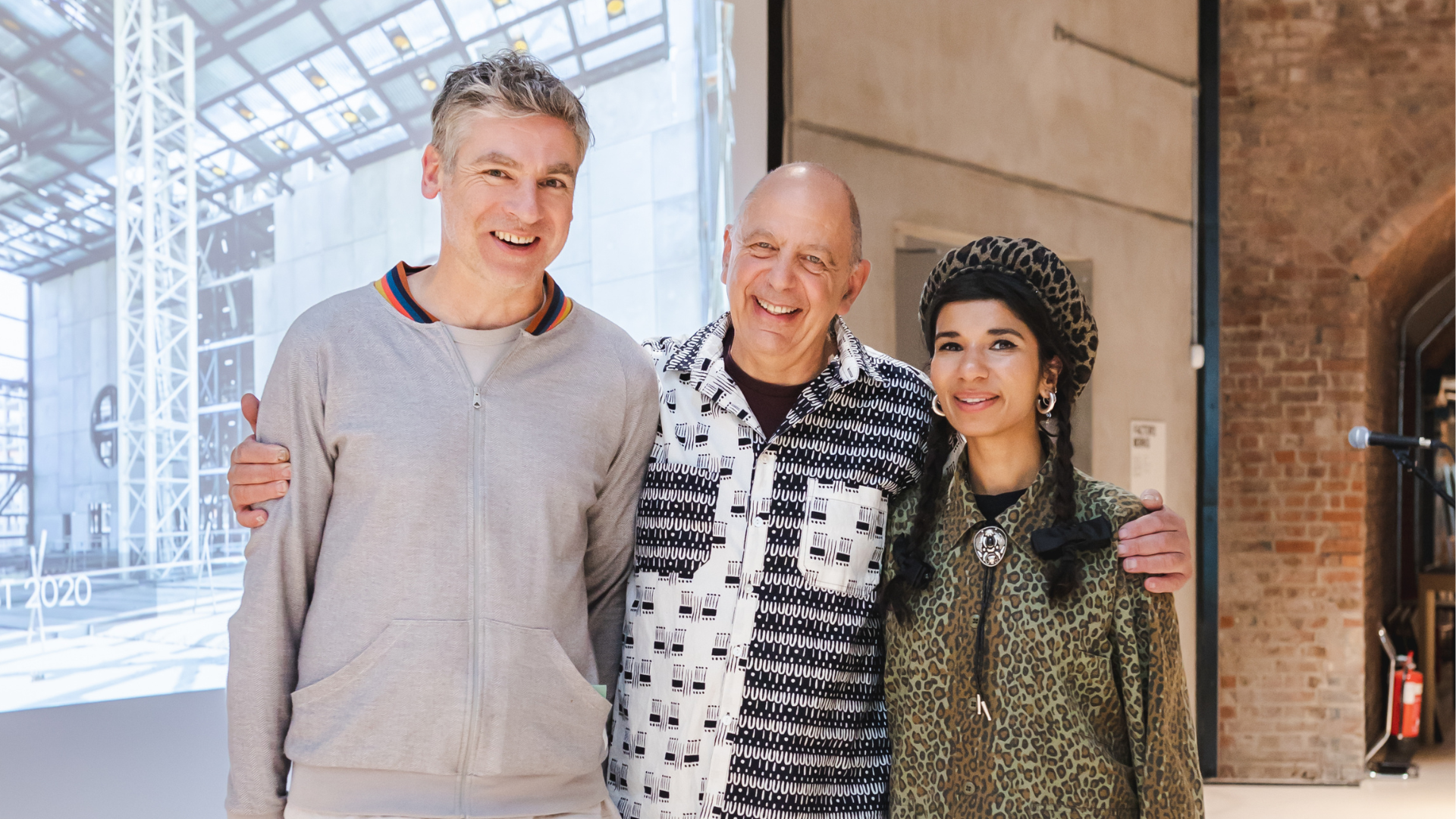 Neville, who is known for creating works that respond to people and places in moments of change, was commissioned in Spring 2020 by Factory International to develop the project. The artwork was made over a two-and-a-half-year period and focusses on the core materials that form the infrastructure of Aviva Studios – steel, concrete, cloth, rubber, wood and glass.
Acclaimed artist Neville Gabie was commissioned to create the audio artwork to echo the creativity of the Factory Records label in Manchester in the '70s and '80s. The album, Factory Works, mixes industrial sounds and conversations from the construction workers, all underpinned by electronic songs from musician Nabihah Iqbal.
Watch the students' film and find out more about Factory Works here.